After a couple of delays due to bad weather (just like NASA!) the 2nd Annual Introworks Launch Extravaganza took place on a balmy November 2. Rockets were launched. Photos were snapped, video rolled. Competition was hot. And the winner? Well, as far as meeting the goal was concerned, the Death By Chrome rocket scored an easy victory, by skipping the whole soaring-up-into-the- air thing to make a beeline across the grass to the target. (There may be a product launch lesson to be learned here.) But let's be real. At the end of the day, in rocket launches as in life, it's all about image. That's where you come in. Check out the contenders below, and cast your vote for the Best Launch Brand for 2015, based on awesomeness and whatever other criteria come to mind. Results will be revealed in our next Catalyst Newsletter.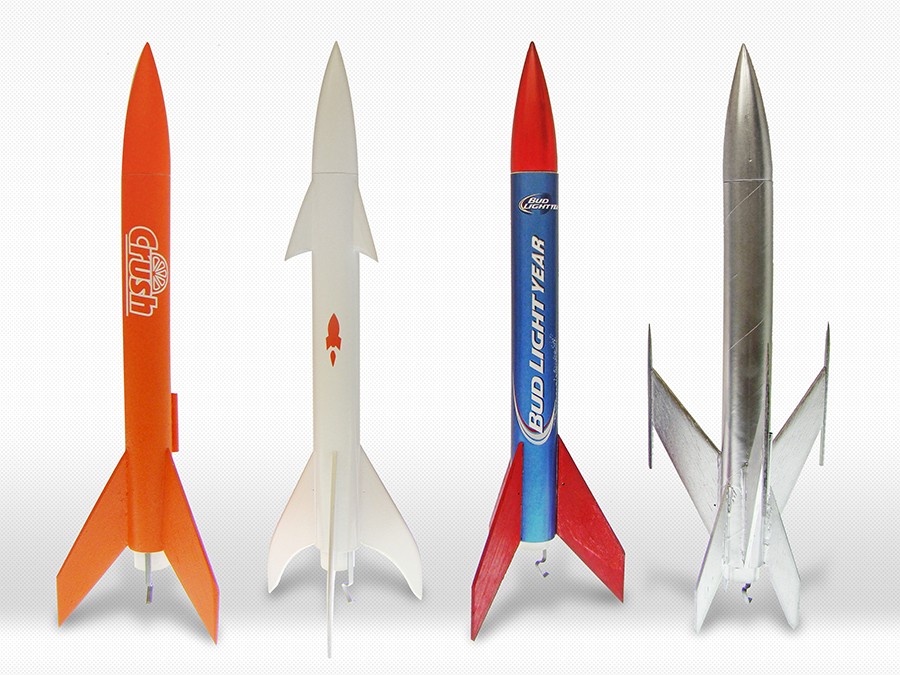 (from left to right)
Orange Crush
Bright. Bold. Effervescent. BOOM!
"iRocket"
Clinical precision meets minimalist chic.
Bud Lightyear
Unites two iconic brands in a high-flying bromance.
Death by Chrome
Sleek. Fierce. Takes no prisoners.
---
Cast your vote…