Introworks' Associate Strategic Director Quinn Mower, along with Jess Mower, are excited to announce that Hattie Mower, our brand-new Orange, was launched on October 9, 2018. We took the opportunity to debrief the executive team for their post-launch learnings.
Launch or release?
Co-founder and Product Development Lead Jess Mower says there was never any doubt about the need for a full launch process. "Anyone who's done this before will tell you a simple release is unrealistic. For a project with this kind of long-term impact, you've got to put in the labor."
Start early
9 months is standard for this type of launch. But planning should ideally begin sooner to allow for production schedules, resource allocation etc.
Define point B
MIT? Julliard? White House? Cirque du Soleil? "We're keeping all options open", says Co-founder Quinn Mower. "The long-term vision is important for sure. But right now we're focused on hitting our 2-year goal—potty training."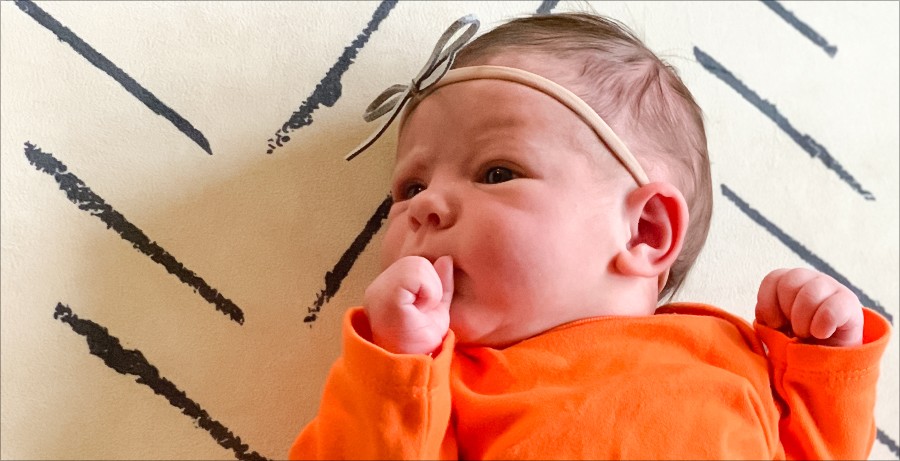 Naming is key 
"Naming is always a challenge because there are so many factors to weigh," Jess explains "We were looking for a name that complements our previous offering, Polly™, but would also stand alone, and be differentiated in a crowded female child environment. We looked at dozens of options. But at the end of the day Hattie™ rose to the top. Happily the name has been very well received by our stakeholders."
Measure success
Hattie was an even 7 pounds at launch, and Quinn predicts steady, robust growth. "It wouldn't surprise me if Hattie were to hit 19 pounds in a year—maybe even 21, although that's a stretch goal. But if we put enough resources into her, who knows?"