Children and their families come to the St. Jude Children's Hospital at the most desperate time of their lives to receive leading-edge treatment, loving support—and no bills, ever. To help make that possible, Introworks donates marketing and design services to The St. Jude Fall Festival of Hope, an annual fundraising event that has raised more than $4 million over the 17 years we've worked with them.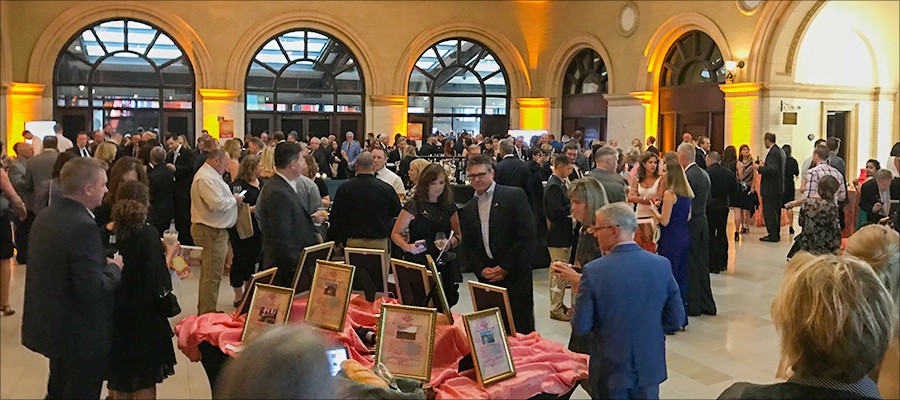 Keeping it fresh, building momentum.
Every year we look at ways to make the event more successful than the year before. That includes consulting with event leadership on strategies and tactics, refreshing the brand look and feel, and creating a full suite of support materials; from invites and programs to sponsor recruitment packets, to digital media and environmental graphics.
Honoring Connor.
The highlight of each year's event is a keynote speech by a family whose child has been a patient at St. Jude. This year's family, whose 7-year-old son Connor sadly passed away after a long struggle with brain cancer, wanted to celebrate his friendly personality and love of snappy accessories. Every guest at the event got a special pair of socks with Connor's initials worked into the pattern, along with a card inviting them to do a random act of kindness in Connor's memory.
Read Connor's story and print your own Act of Kindness card here.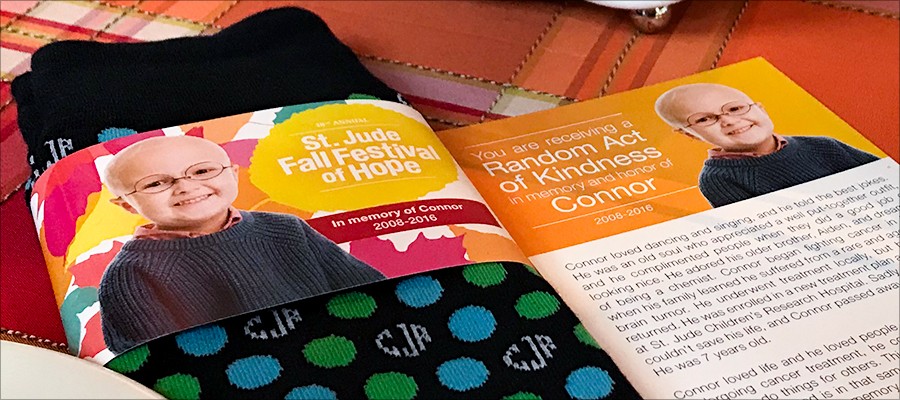 $329,355 raised.
This year's event, held on Thursday, September 13, raised $329,355. We're honored to play a part in making this event such an incredible success, bringing help and hope to children and families at the time they need it most.