What's an ordinary workday like for an artistic spirit with an analytic mind, tasked with launching greatness through visual storytelling? Shadow Introworks Art Director Julie Blade for a day and see.
6:00 AM
What fuels the imagination, stokes the mind and gets you to lunchtime? A power breakfast. Julie: Starting a paleo diet. Cats: You mean there's a non-paleo diet?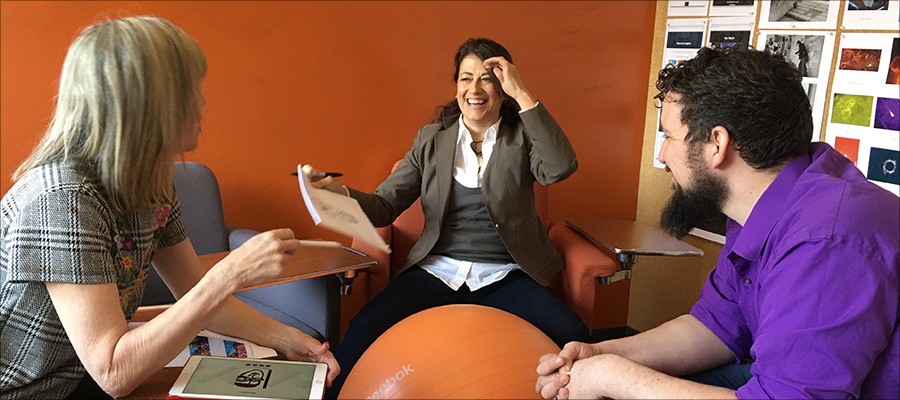 10:00 AM
Work is about equally divided between solo time concepting, designing and refining work, and creative collaboration. We deal with a lot of highly technical products that solve serious problems—which doesn't rule out hilarity as part of the process. Actually hilarity helps.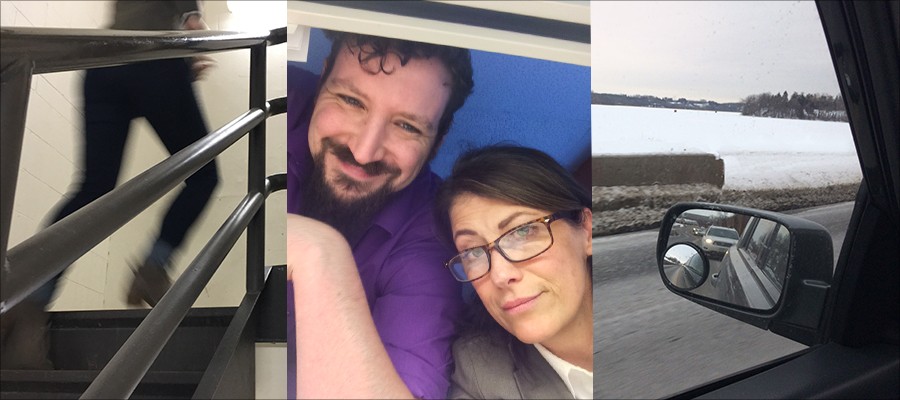 3:30-5:30 PM
(Left to right:) Hard to be un-sedentary in Minnesota midwinter. But there's always the stairwell! Clearing the mind with a climb break.
It's a close-knit creative team at Introworks. Here, working with Graphic Designer David Crow to finesse illustrations for an animated video.
Passing Lake Minnetonka on the commute home, dreaming of summer.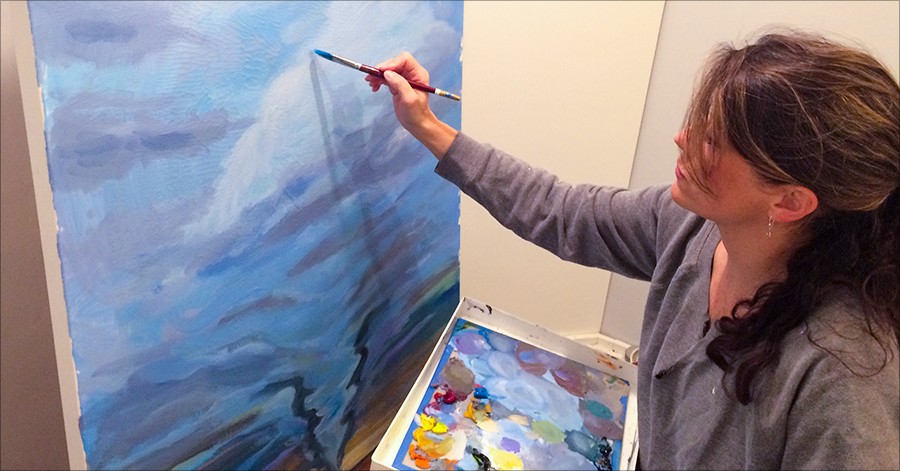 7:00 PM
If there's no blue sky outside, paint it! Working toward a show…some day.