How do you engage your audience when the story is complex, the product intangible and attention spans short? Animated explainer videos are one of our go-to solutions, for good reason:
People are visual. We're naturally attracted to images, especially when they're in motion.
Showing is easier than telling. Video animations are great for demonstrating capabilities, mechanisms of action, competitive comparisons, user experiences etc.
Video is efficient. What might take several paragraphs of copy, or a multi-page brochure, or a long PowerPoint, can be done in a minute or two, more memorably, with animation.
Catching the WAVE for Dow
Dow Water & Process Solutions was preparing to introduce its new WAVE (Water Application Value Engine) design software at the Aquatech Amsterdam conference, one of industry's biggest, most important shows. They planned to demo the software at their booth, but needed something to grab eyes and get passersby interested. To do that, we created an animated video that uses vivid color, simple graphics, and elements from the WAVE interface, as well as visuals from a companion print campaign.

Insights in action
The AeroRemote Insights monitoring and reporting subscription service from Konica Minolta makes it possible for imaging centers to easily track usage and performance for X-ray systems. Konica Minolta wanted to showcase the robust capabilities of the software, without getting too deep in the weeds.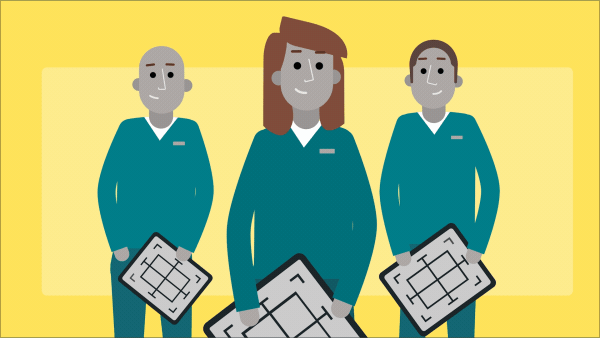 Animation was the perfect vehicle, communicating the key points, keeping the story moving, and even demonstrating the ease of the interface.