We are always looking for ways to evolve and improve upon our TruVu offering, a business assessment tool that utilizes voice of stakeholders to inform more focused, strategic decision-making.
That's why we brought in Runway Analytics to act as a fractional analytics department in support of TruVu.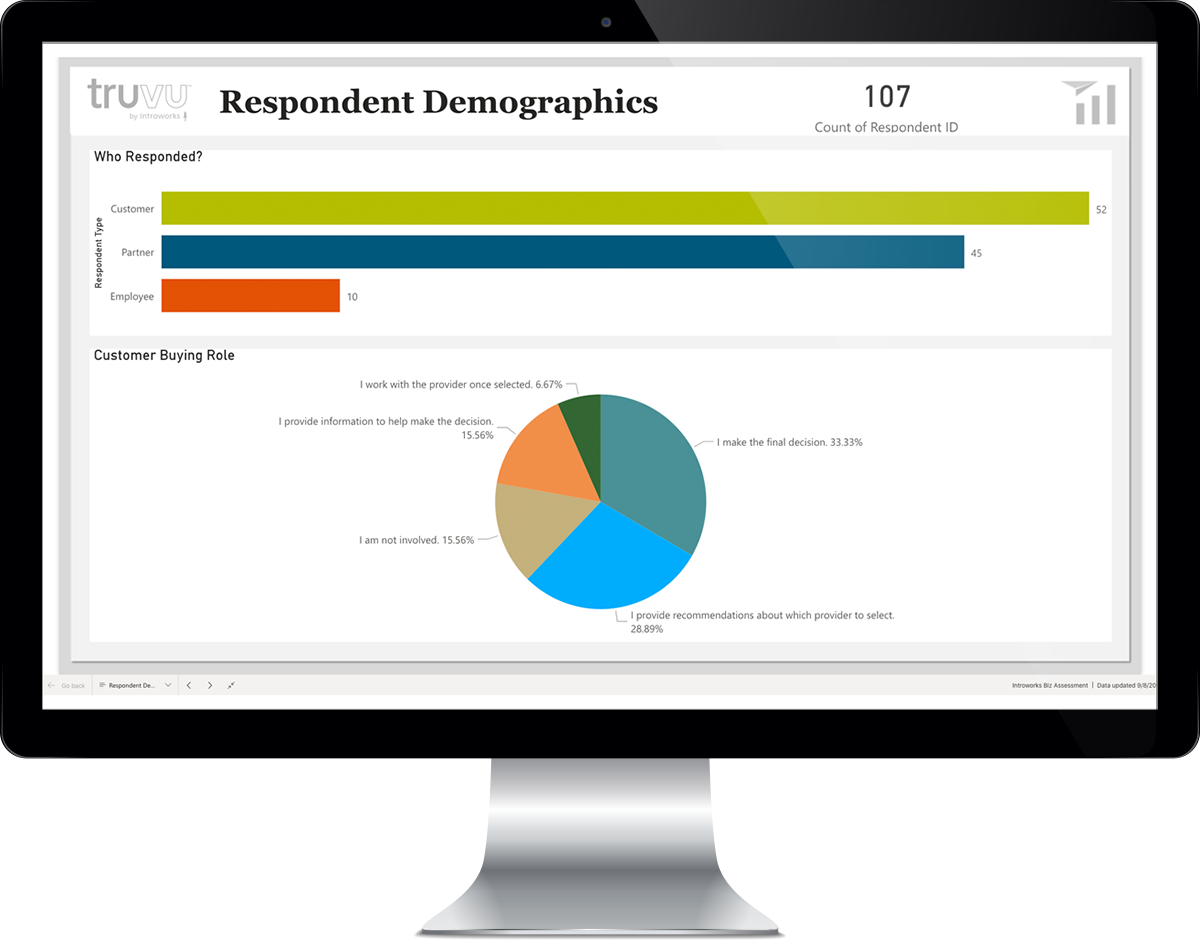 With Runway Analytics we saw an opportunity to scale TruVu and provide clients with an even more valuable offering. Through the use of the Power BI reporting platform, this strategic partnership turns TruVu results into an interactive tool that allows for deeper, more actionable insights.
Learn more with a little game we like to call – Who, What, Why, with Runway Analytics:
WHO is Runway Analytics?
Runway Analytics helps small and mid-size companies leverage their data for growth. Runway brings expertise and modern tools to help businesses get value from their data, while minimizing risks and overhead costs.
WHAT is Power BI?
Power BI is a cutting-edge analysis and visualization platform that helps automate tasks, simplify reports, and reveal insights that can be understood by everyone on a team.
WHY do clients benefit from the partnership?
The partnership between Introworks and Runway Analytics brings new interactivity, depth and analytical sophistication to TruVu assessments—and increased value to clients.