How Does She Do It?
Medical illustrations do what photography can't—make the complex interplay of anatomical structures and processes within a living body visible and understandable.
For Hillrom's groundbreaking Life2000® Ventilation System, we called on medical illustrator Meaghan Hetherton Lyon to bring these critical concepts to life.
To show how she does it, Meaghan walks us through her process step by step, from sketch to final illustration, for one of the illustrations in the series.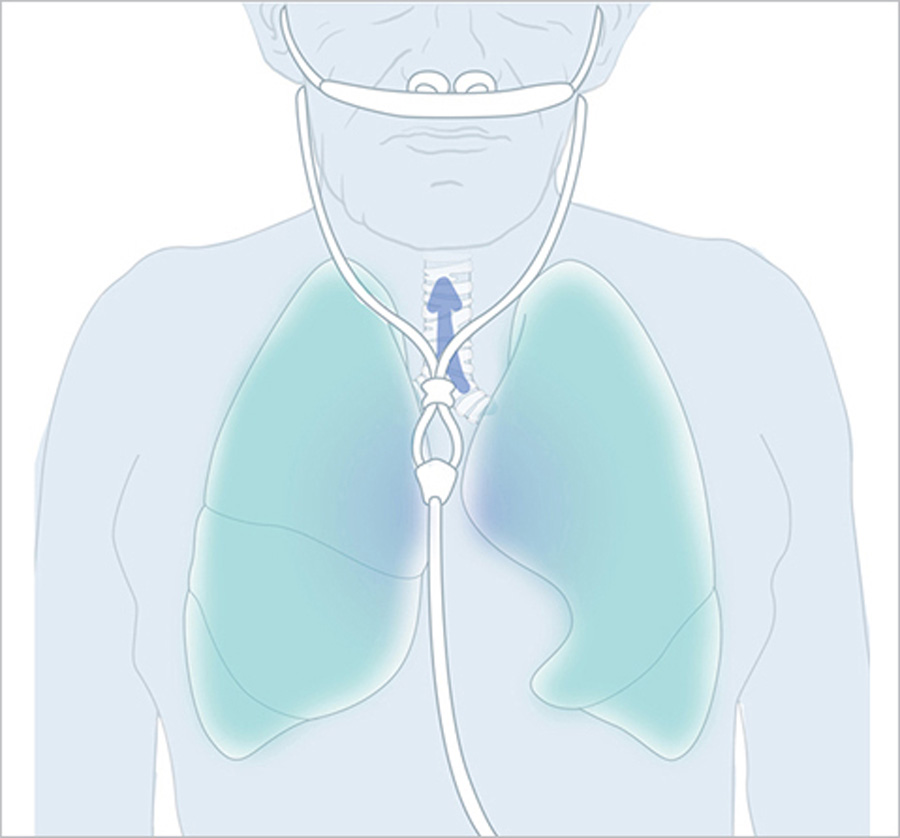 Step 1
The goal of the initial sketch is to rough in the basics—the anatomical structures, the stages in the process that we need to capture, the way the device sits on the body, the type of patient we want to depict. Here I chose an older man, typical of the patient population that would use the device.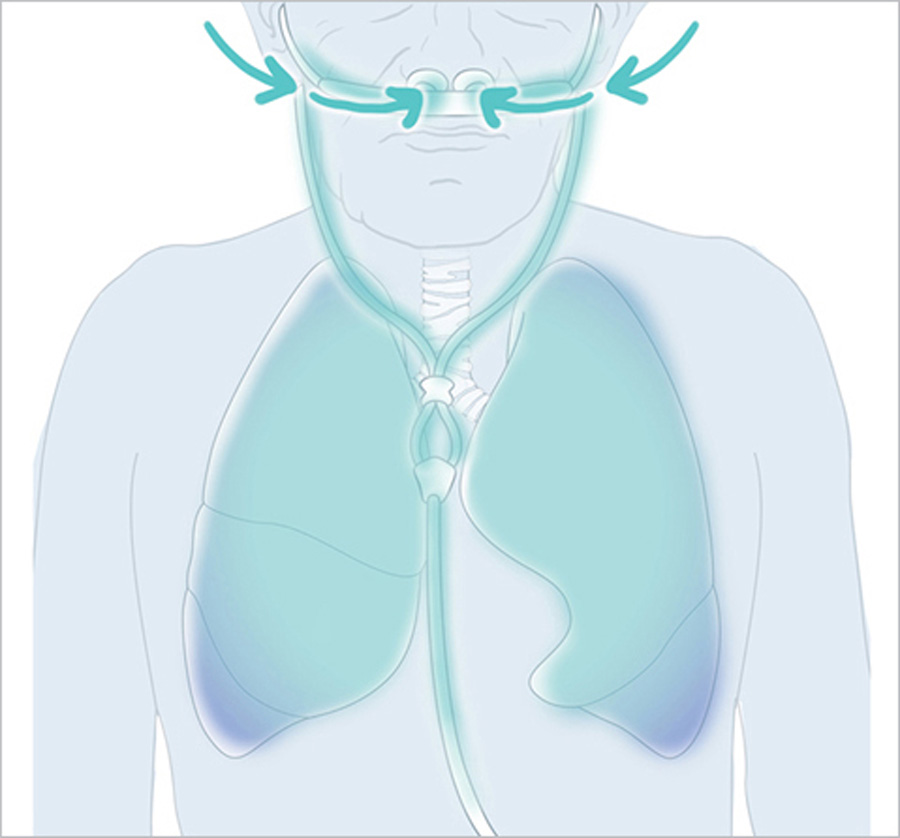 Step 2
After a review with the team, we changed the process stage to show inhalation with the device. You'll see that in the direction of the arrows. I also smoothed out the skin folds on the body, which were realistic, but distracting. Color is a key part of the story, with teal representing inhaled oxygen, and the darker blue, trapped co2.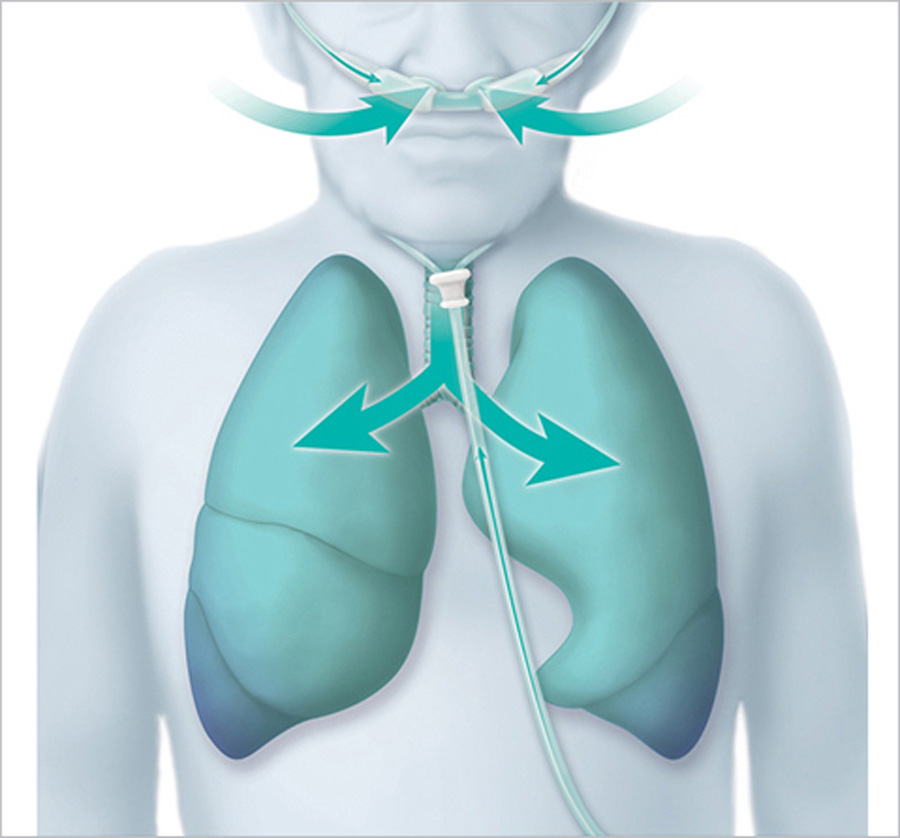 Step 3
This third step, the render phase, is where I add form and volume to the body, the internal anatomy and the device. The arrows, which were hand-sketched, are now computer-generated, and are more prominent to create a greater sense of movement.
Step 4
After reviewing the render, the team decided to make some changes. The older figure was still a distraction, so I switched to a more generic body form. I also changed the color palette because the teal and blue wasn't providing enough contrast.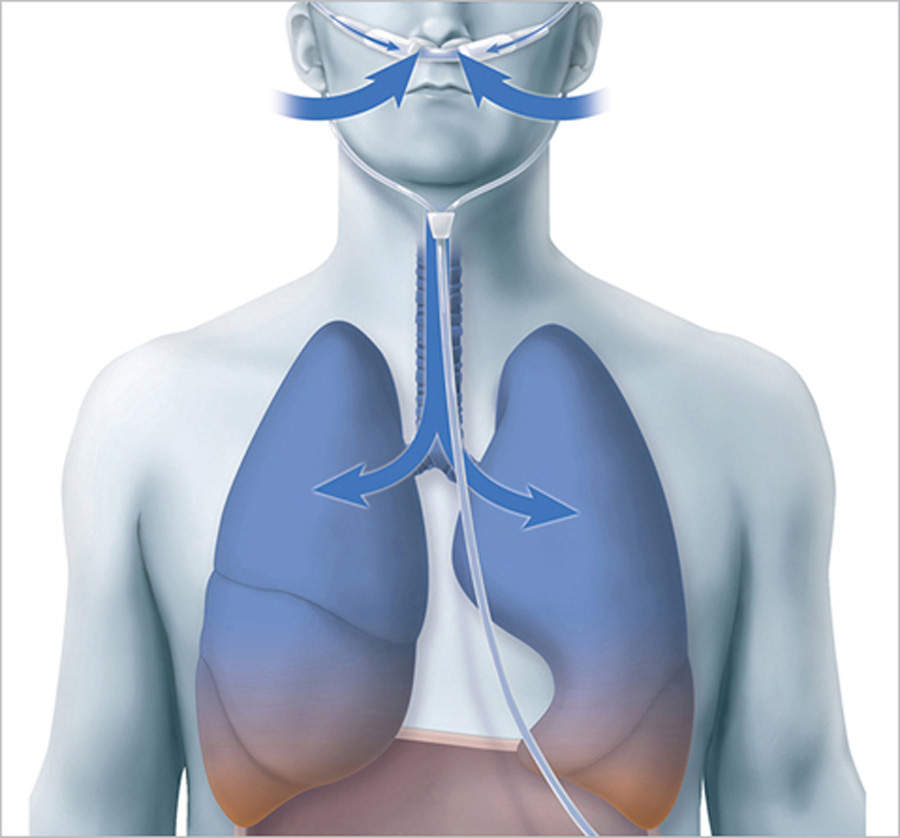 Step 5
The only change in the final illustration, was adding color to the diaphragm to accentuate its movement during the respiratory cycle.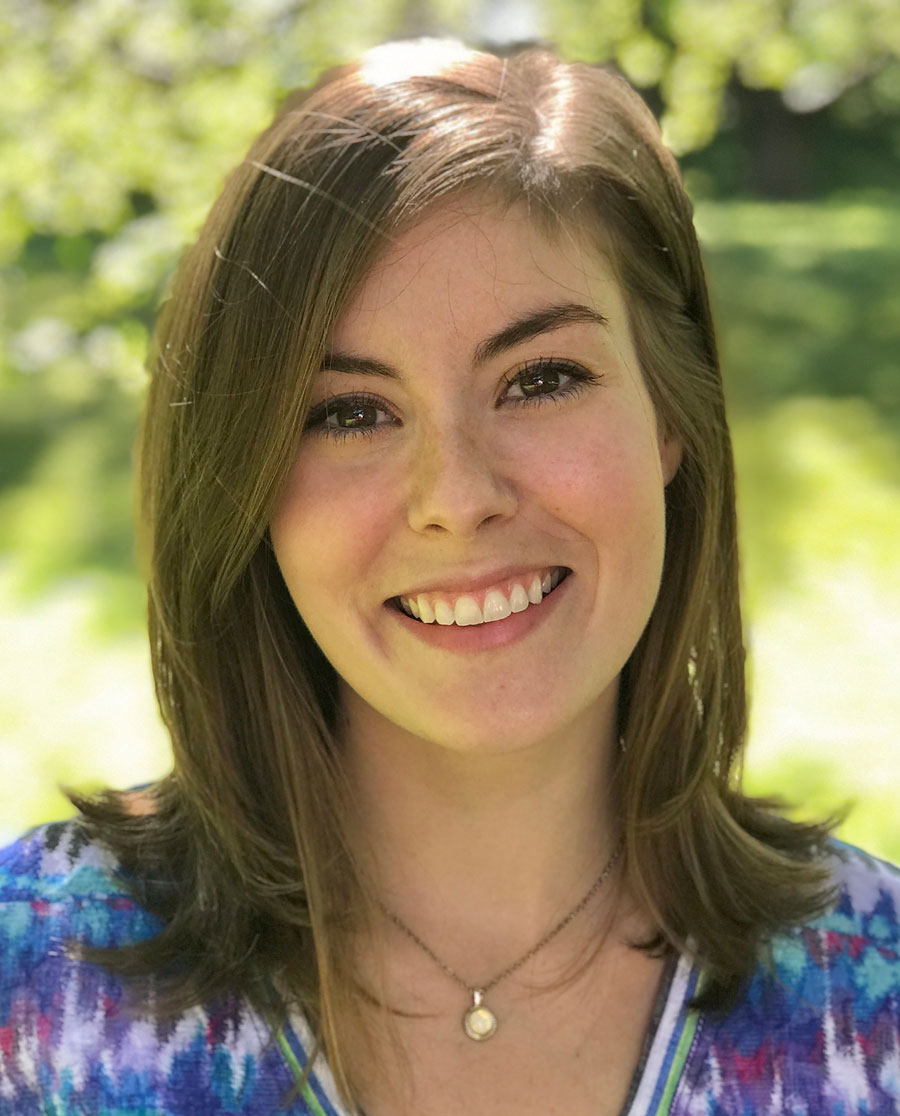 Meaghan Hetherton Lyon
Meaghan earned her Bachelor of Arts in Biological Illustration in 2013 and Master of Science in Medical Illustration in 2015. She heads the Hetherton Illustration Studio.