Priming a Sweden-Based Augmented Reality Company
Brand for U.S. success

With augmented reality (AR) rapidly gaining traction in organizations globally, Swedish company XMReality was eager to expand into the U.S. market.
Our mission was to arm their newly-formed U.S. sales team with the messaging and tools they needed to succeed.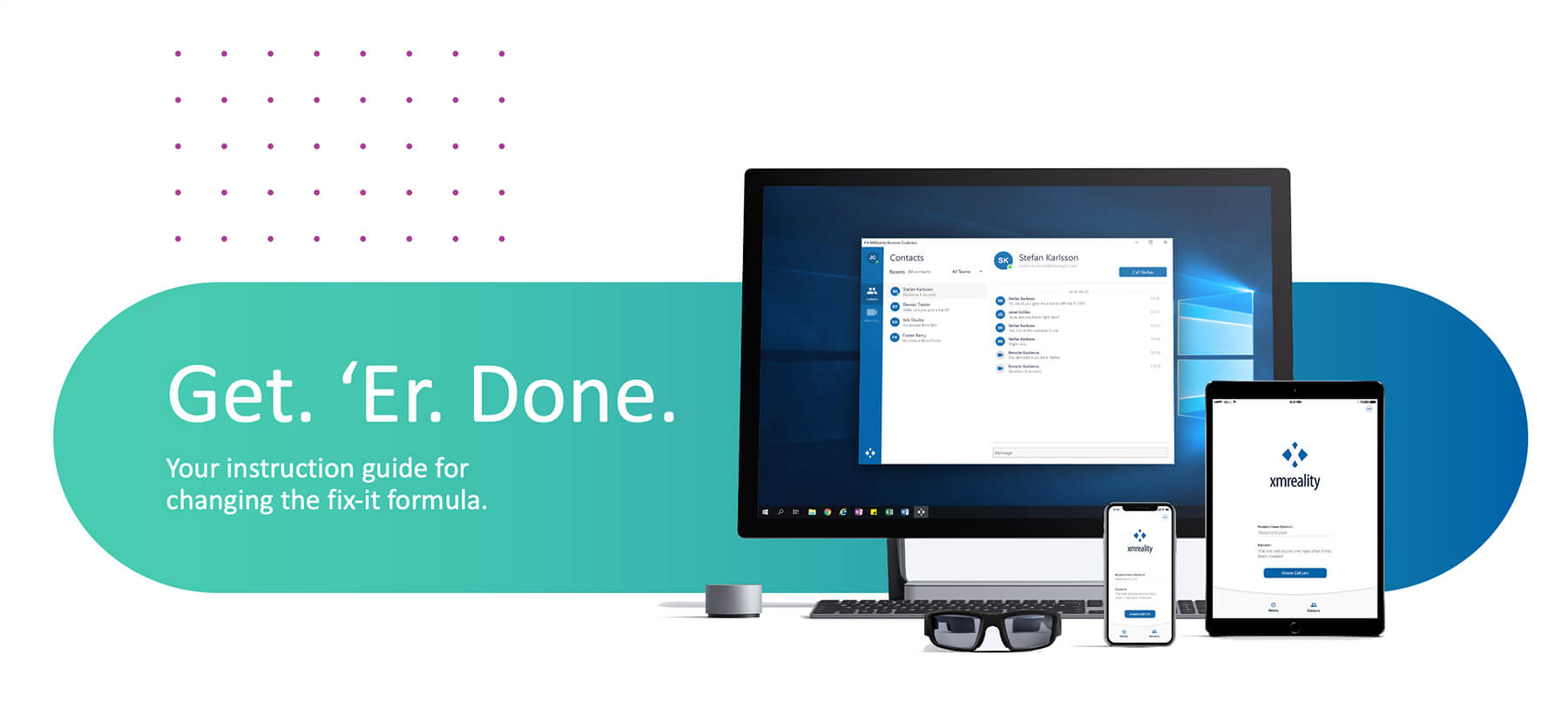 Be there. Fix that.
Job One was to communicate the gamechanging benefits of AR-enabled remote guidance in the no-nonsense 'get 'er done' language and voice of US field service audiences. The trick was to cut through the complexity of the tech to bring out the powerfully simple impact of the offering.
Ready to roll out
The first outing for the brand in the US was a field services tradeshow. To grab attention and guide conversations with potential customers, we created high-impact booth graphics, a pitch deck and leave-behind sell sheet—all designed to deliver the punch XMReality needed to jumpstart US success.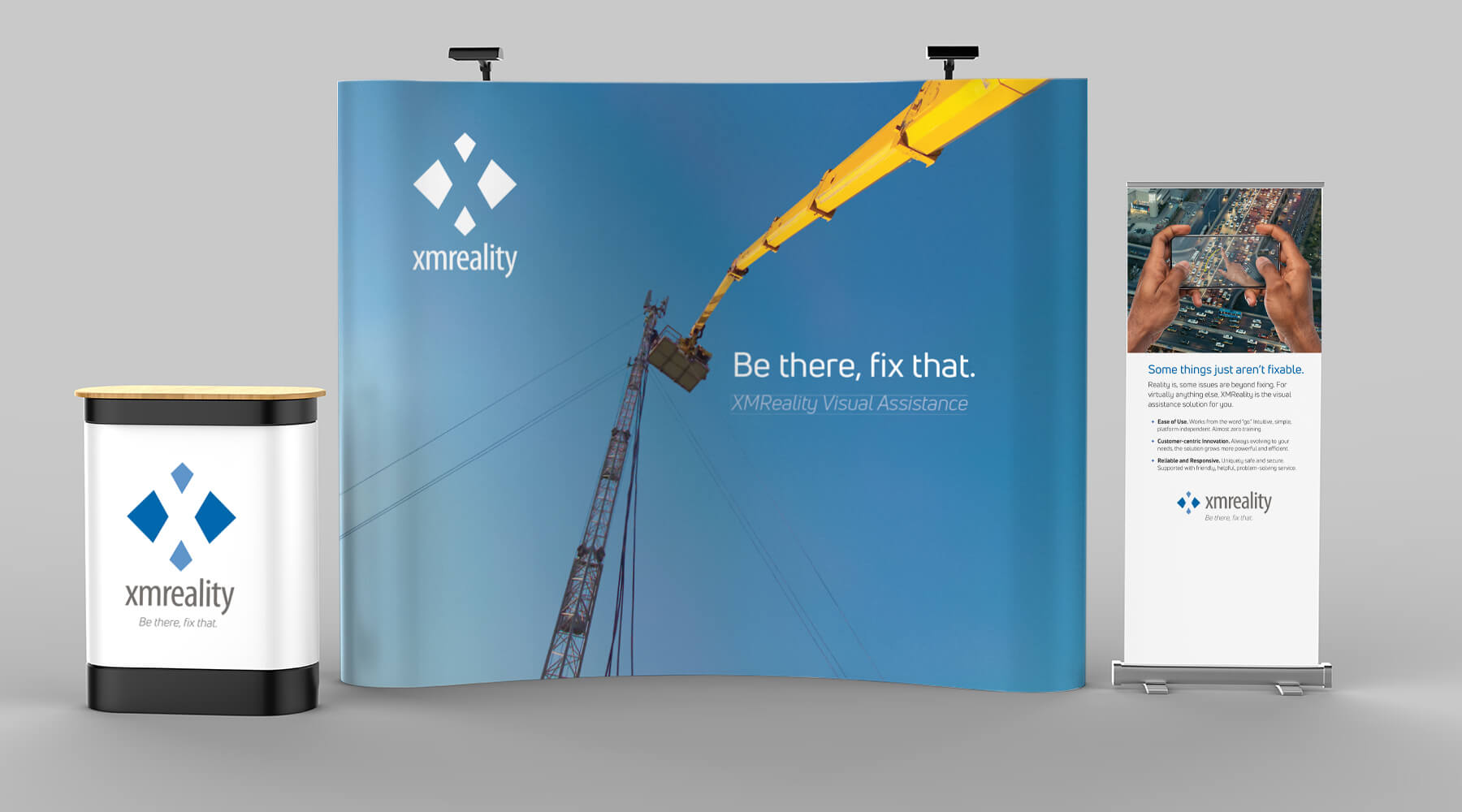 Coming attractions
XMReality plans to launch its offering more broadly in the US to meet aggressive growth goals. We'll be on hand to help make it happen, collaborating with the Swedish marketing team on a digital demand gen campaign and new sales engagement tools.