With its initial public offering approaching fast, Asep Medical Holdings Inc. needed to get its story ready for prime time with the investment community.
On one hand, the task was simple: Asep Inc. addresses antibiotic failure, an enormous and growing unmet medical need.
On the other, Asep Inc., the product of a consolidation between two startup companies, was simultaneously introducing two different clinical products, one diagnostic and one therapeutic. That complicates the story in a space where clear breakthrough messaging is key.
Going bold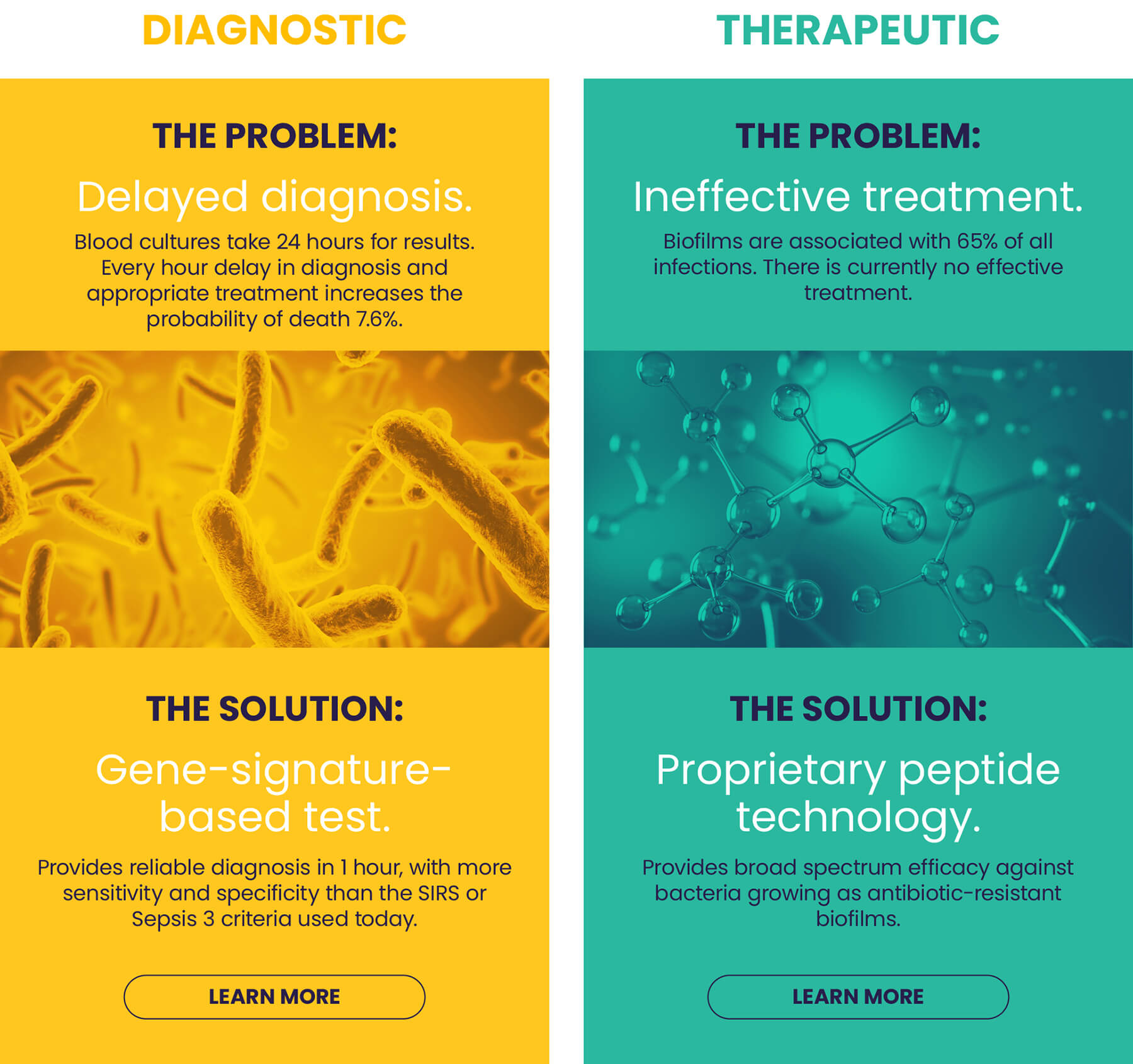 The first order of business was to unify the two offerings with a message that works for both. The line "Fighting Antibiotic Failure on Two Fronts", an action-driven call to arms, fit the bill. Under that umbrella, we shaped a compelling story of urgent unmet needs and promising solutions.
The essential toolkit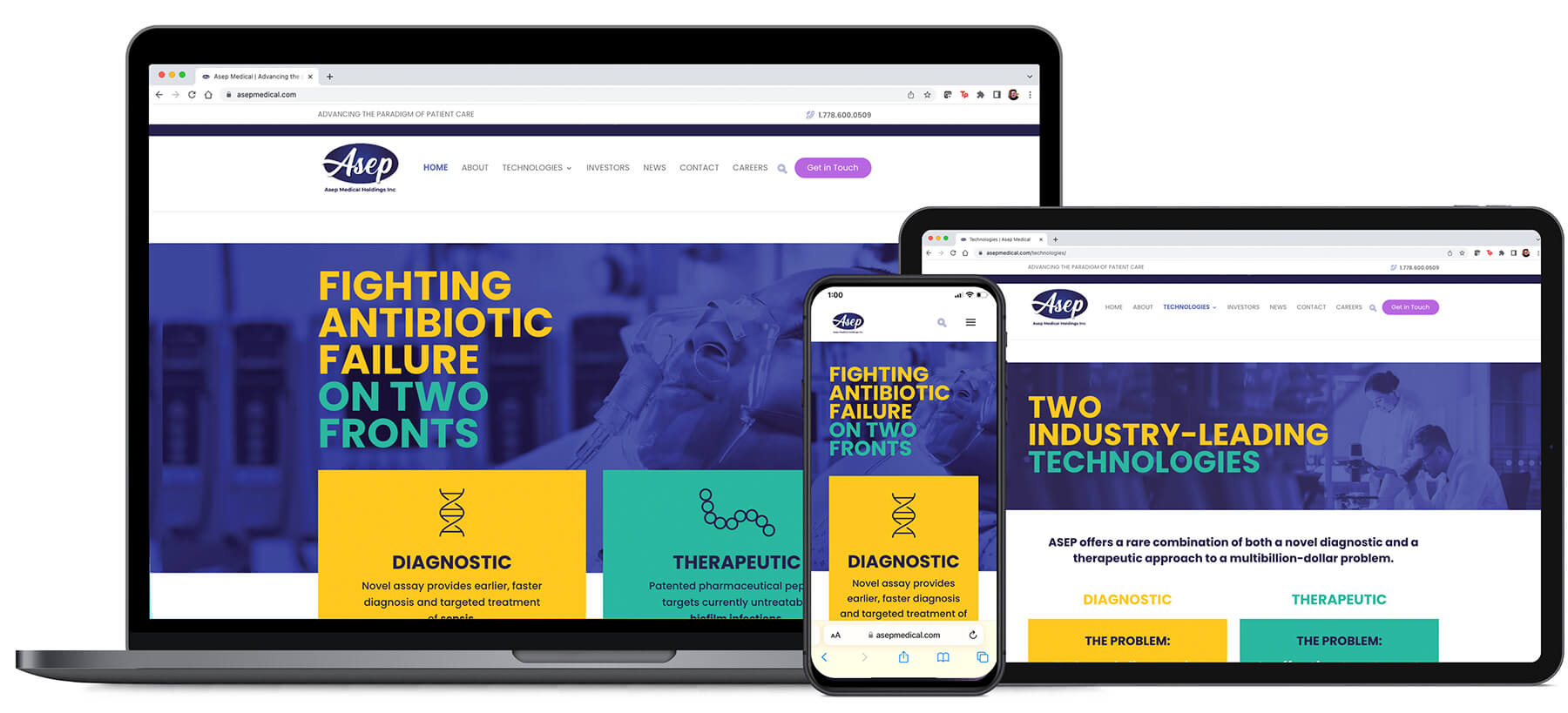 Asep Inc. needed two foundational pieces to support the IPO — an investor website and sales presentation. For both, our goal was to tell a crisp, compelling story while refreshing the company's existing brand to infuse more color and impact in keeping with the boldness of the messaging. The resulting investor sales tools put the company in a strong position to take the next steps toward commercialization — and eventually saving lives.