Saying hello to increased market awareness
ISurTec®, a pioneer in lubricious coatings had an awareness problem. They'd been a strong player in the market for 20 years and yet very few knew the name. Their goal was to increase brand awareness and draw out the differentiation between them and their competitors, namely that they are easy to work with.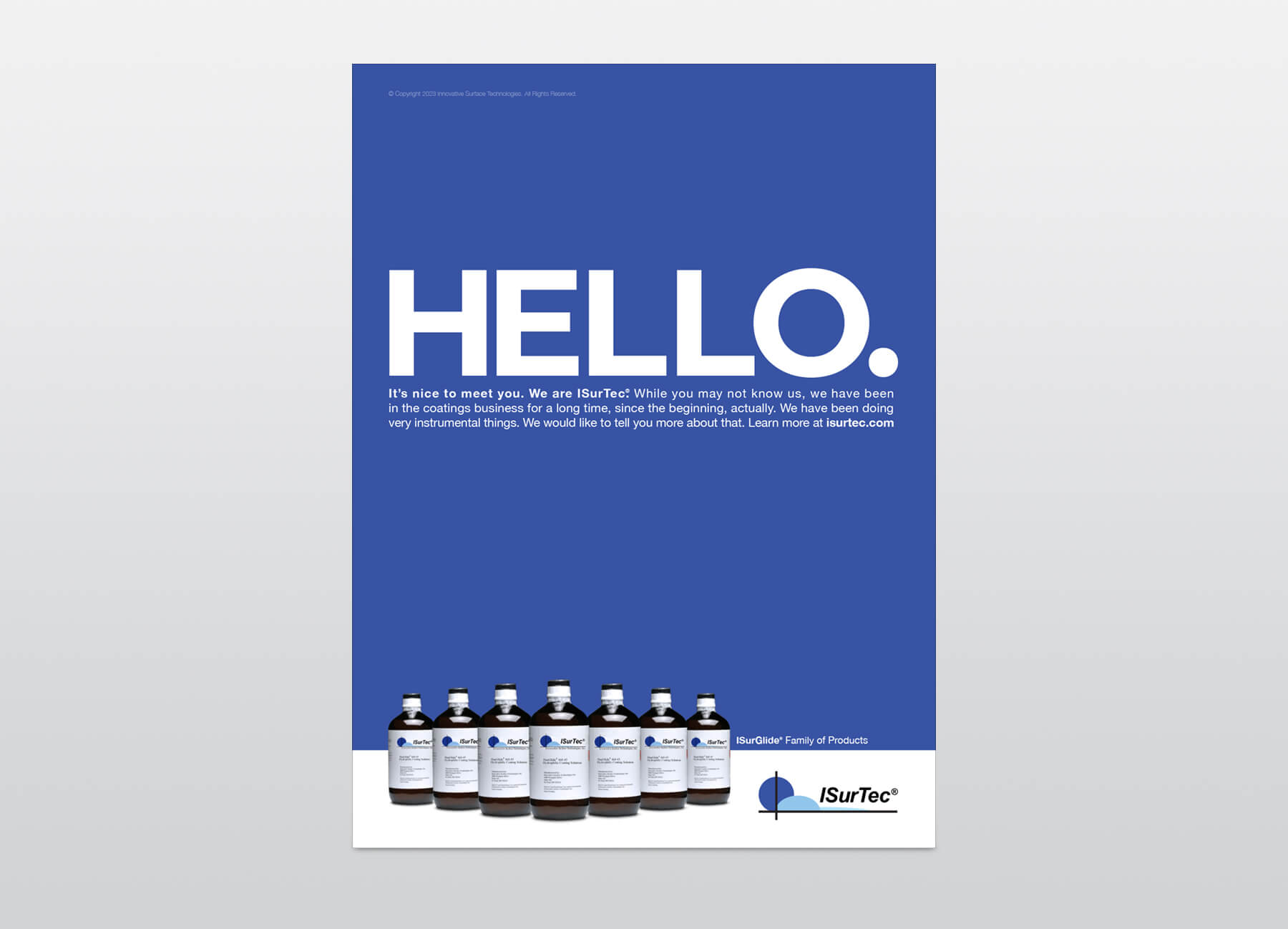 Our job was straightforward: Familiarize device manufacturers with ISurTec (Innovative Surface Technologies), and their unique customer-centric service structure in the coatings industry.

Feeling the joy
Buying decisions, even in B2B, are emotional. That's why we focused on how it feels to work collaboratively with ISurTec. We used unexpected, attention-gettting images to drive a campaign message: medical device manufacturers will feel incredibly good about working with ISurTec to solve their coating challenges.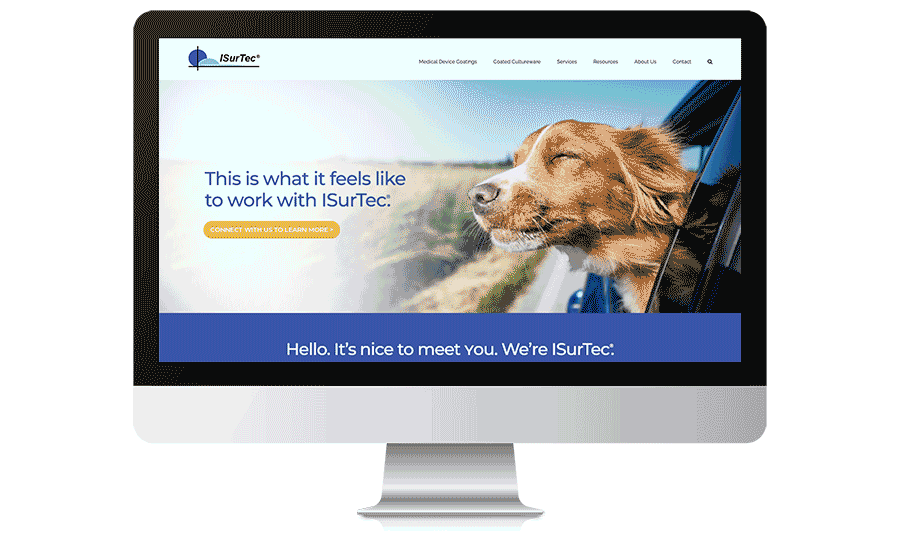 A small but mighty campaign in paid and organic channels delivered the message into the market: print ads placed in trade magazines sent readers to a campaign landing page. Organic LinkedIn posts supported the campaign and amplified awareness.