Issue
Meyers, a printing company serving retailers who count on high impact graphics to drive sales, operates in a tough marketplace. Competition is fierce, and retailers face major challenges of their own. In this environment, it was crucial for Meyers to stand out from the crowd.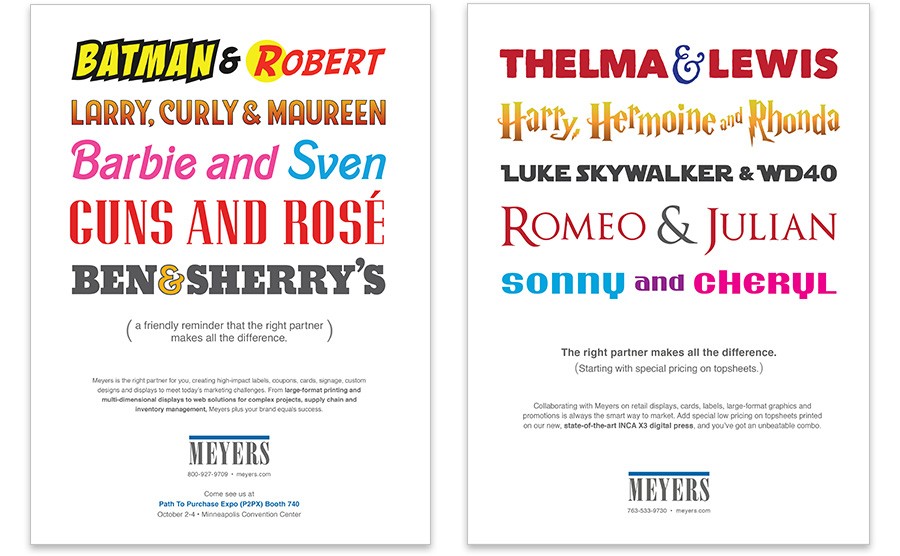 Idea
Meyers has a distinctive approach to their business, adding value by cultivating highly collaborative partnerships with customers.

That focus on partnership was the differentiator we needed to drive their creative.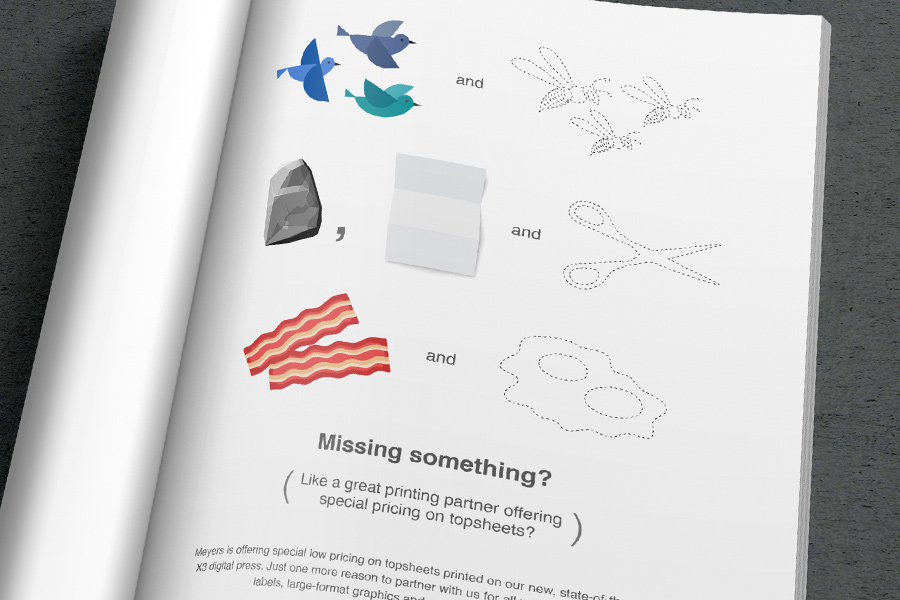 Activation
Using a clean layout that stands out in publications full of cluttered advertising, we combined imaginative type design, simple illustrations, and tongue-in-cheek writing to establish Meyers as the printer that's also a partner.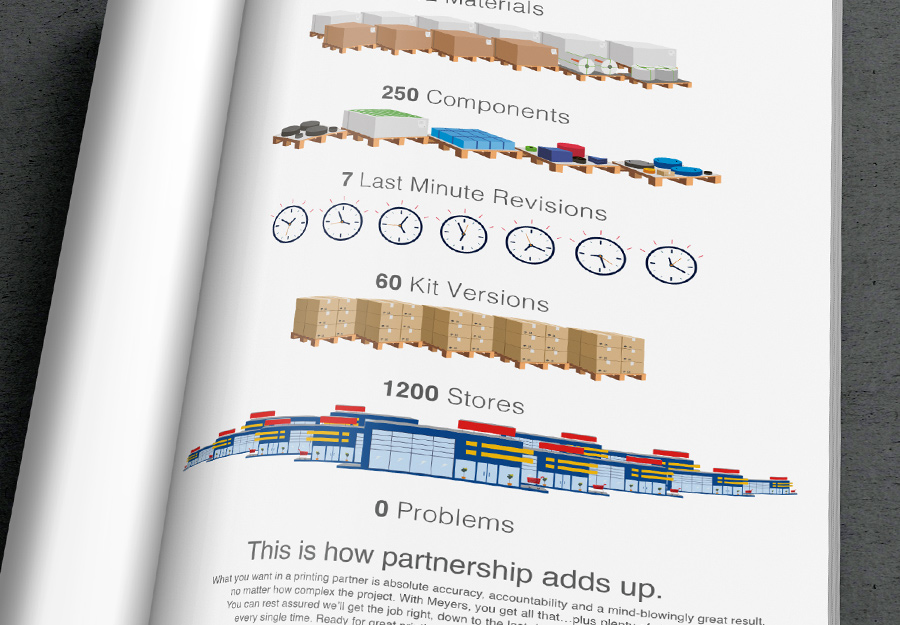 Impact
In spite of widespread turbulence in the retail sector, Meyers has leveraged its partnership approach to hold and gain ground in the marketplace.
"Your team hit the ad concept "0 problems" beyond the park…out of the darn county. Great teamwork listening to what we shared on a recent project, going back to your office and coming up with the framing that is fantastic. I shared the ad concept with our owners today and they LOVE it."
Michael Lane, CEO