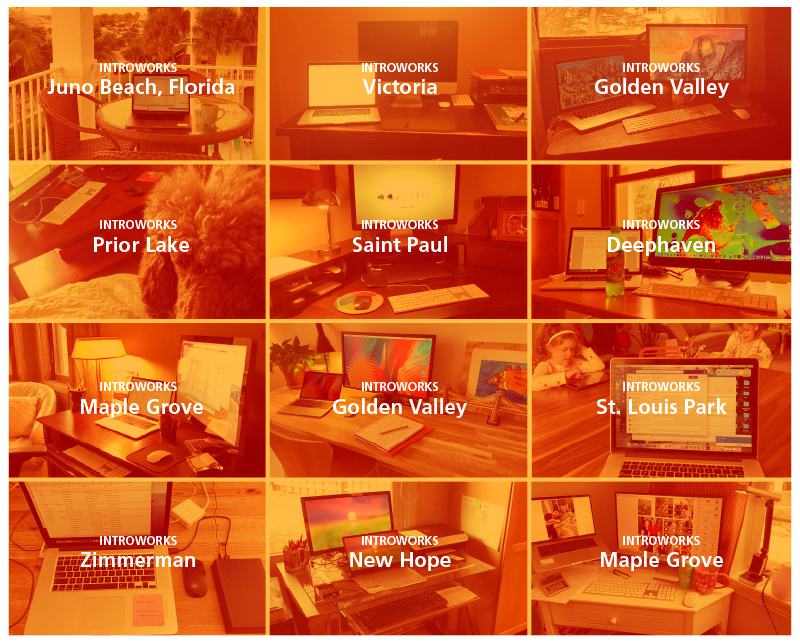 IS INTROWORKS SLOWING DOWN? NOT EVEN REMOTELY.
A message from Bob Freytag
With barely a hiccup, Introworks has made the transition to a fully remote workforce, connected by a suite of networking tools.
We opted to go remote out of concern for staff, clients and our families. But we're not shutting down business or even slowing down; we're keeping projects moving in new ways. As Introworks and much of the country moves to remote worksites, communication tools today are the most important way to keep people working safely.
The majority of Introworks clients are med device makers. We know how critically important their work is. As the heroes at these organizations continue to pursue their companies' visions to advance medical technologies in aid of humanity, we're doing our part by helping them communicate.
Although our team's been set up for remote work for some time, that ability has never been tested till we got this push. Any concerns I had were put to rest last week when we teleconferenced with clients, video-conferenced with our full team, and held video-calls and chats between internal teams – charging ahead with a busier-than-usual week.
This experience may make "remote" the new norm for many workers, fundamentally changing the way business is done. What our country learns this year will better prepare us for whatever new challenges come our way.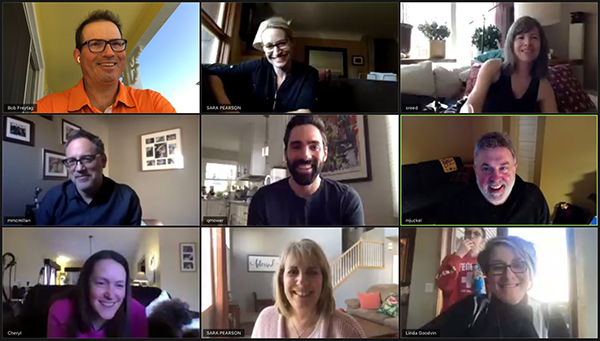 Hello from Team Orange! Wherever we're working from, we're as honored and excited as ever to be working for you.