It's hard to believe it's been 14 weeks since Introworks gained 11 satellite offices. From our homes we have done and continue to do incredible things alongside our amazing clients.
One thing that can be hard to do remotely is maintain a strong culture, and at Introworks our culture is critical to our productivity and quality of work. Plus we also kinda like each other. 
So how do we maintain optimal Orangeness under quarantine? Well, matching Tiger Rocket shirts. Team tees, Joe Exotic discussion groups, themed virtual happy hours and Friday BINGO are just a few of the ways we're strengthening our bonds at a time when it's easy to feel like things are falling apart.  
So what's been the best part about working from home for the Introworkians?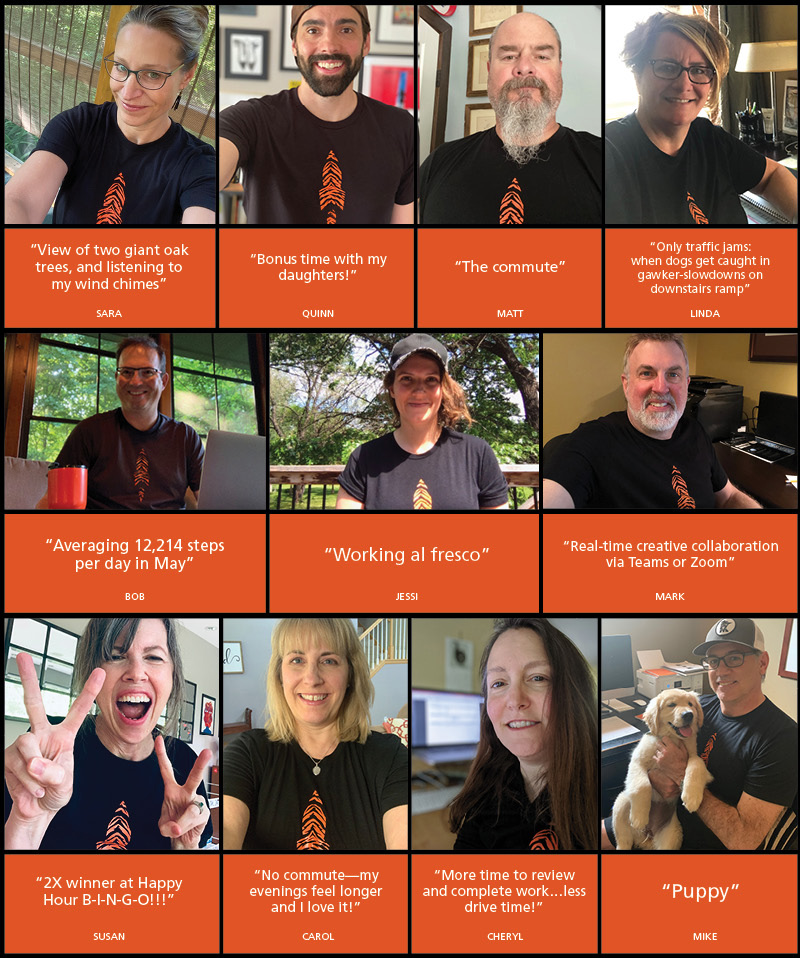 The Introworks office reopened June 1st, with a "new normal" workstyle, making the best use of in-person and virtual collaboration. We plan to continue using Teams/Zoom moving forward, regardless of who's in the office. For those working on site, social distancing practices will be in effect to ensure as safe an environment as possible.
Bottom line, wherever we're working, we're forging ahead full-speed, doing great work for our clients. And rocking some dynamite t-shirts. Phase 2: Orange sweatpants?