Therapixel, a French medical imaging software company, came to us to help launch its MammoScreen AI software in the US.
It's a market that's crowded with well-funded competitors. And the mammography space is still early in the adoption curve for AI, with many practices taking a wait-and-see approach.
MammoScreen needed to stand out, generate interest, and gain traction.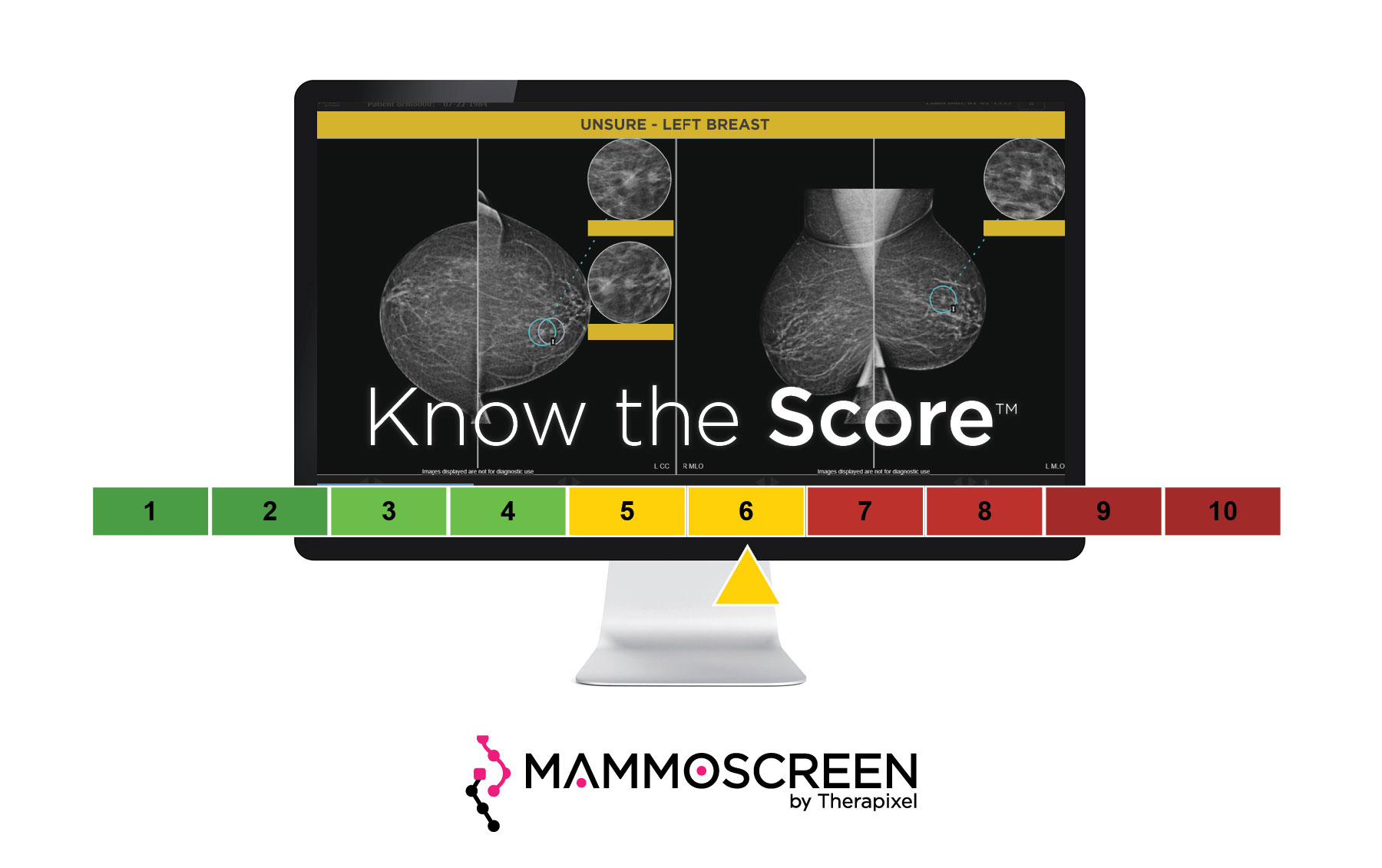 Know the Score
MammoScreen uses a unique tricolored score bar to indicate whether mammogram results are most likely benign, malignant, or inconclusive.
Leveraging that score bar graphic with "Know the Score" language, we were able to create a distinctive, differentiated presence in the market.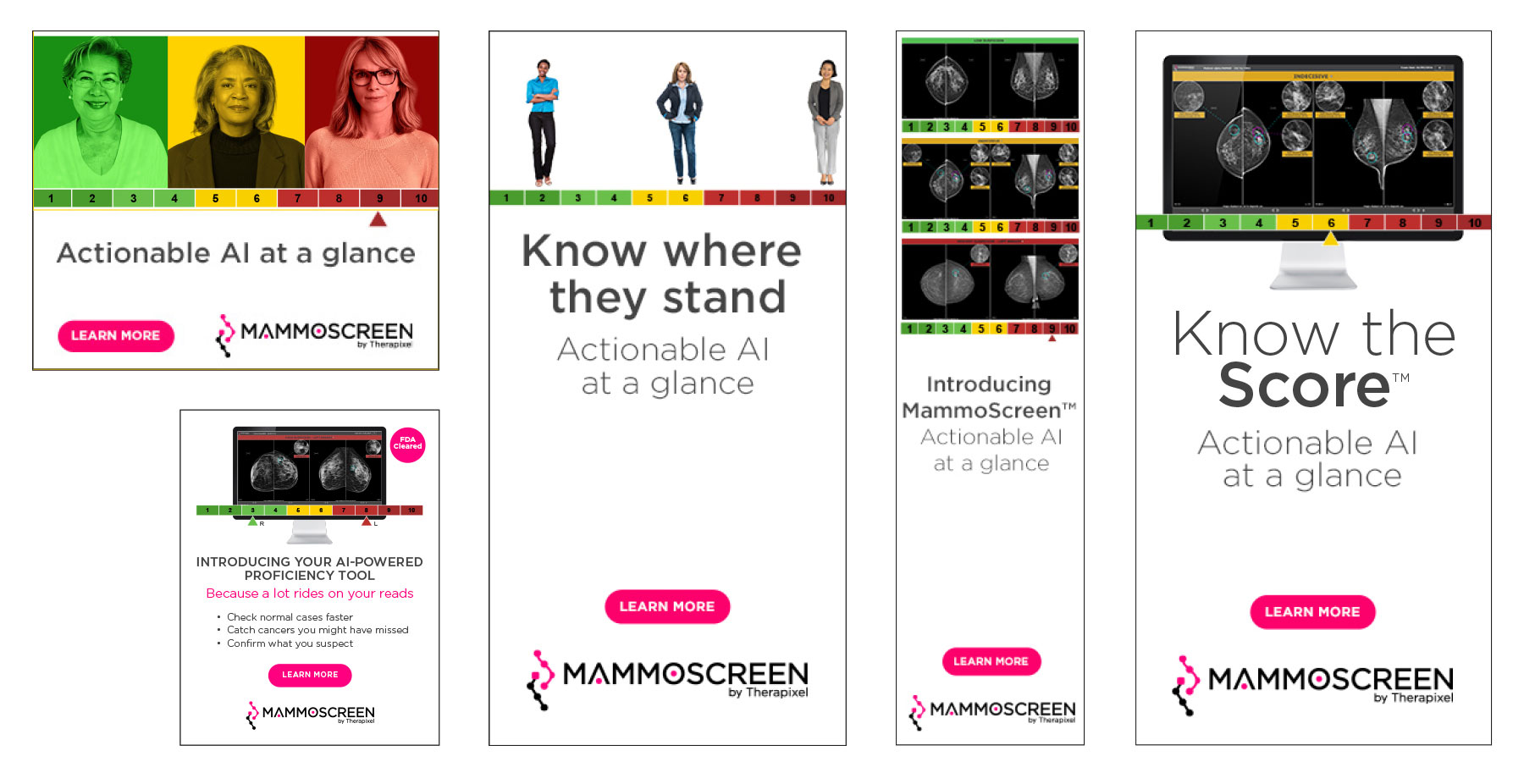 What's the story?
With so many AI offerings out there, MammoScreen was challenged to explain how theirs is different and better. So, we created an animated explainer video to tell the story in simple terms using an equally streamlined graphic style.
To educate audiences around AI in radiology and MammoScreen specifically, we helped plan and execute a more robust social media presence in the US, developing blog content and social posts for multiple channels.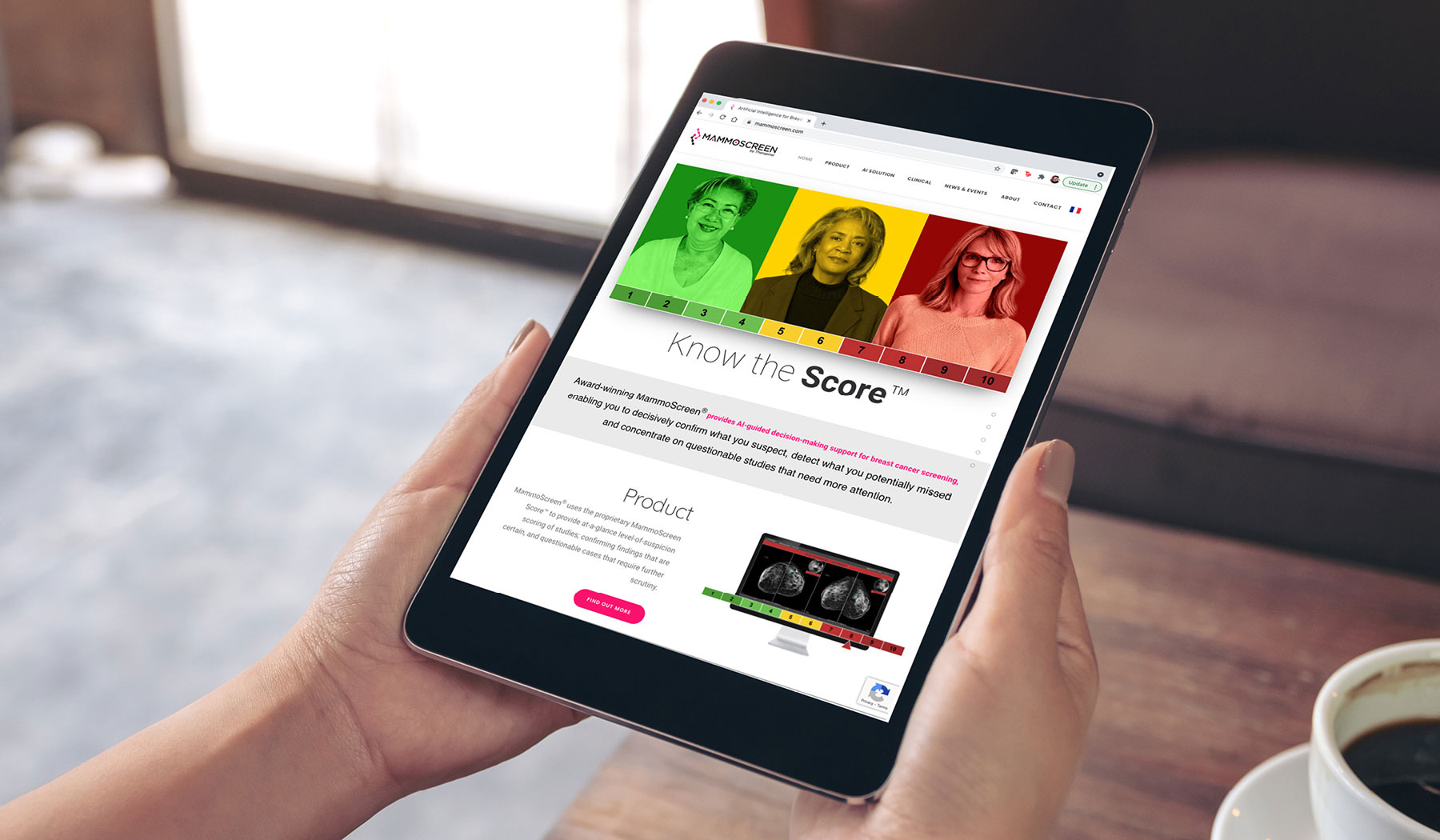 Results
Despite the challenges of launching during the pandemic, MammoScreen has made significant gains in awareness and engagement and has a promising pipeline of US radiology customers, as the country opens up.