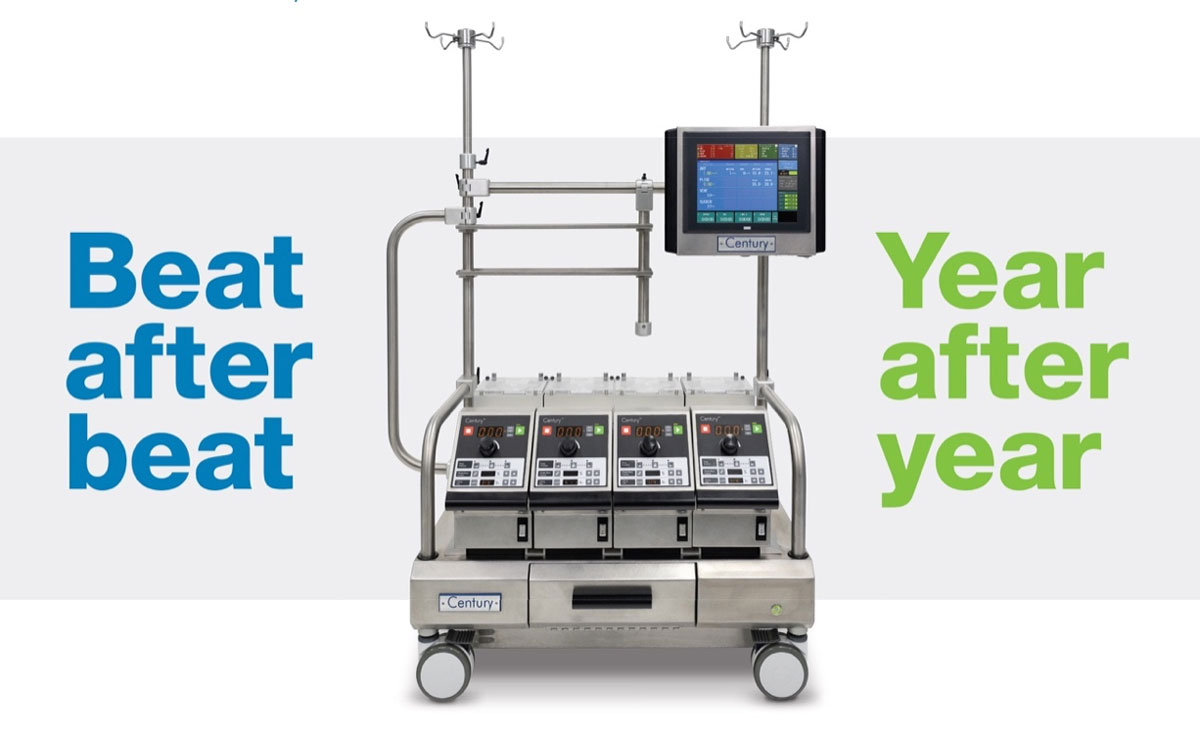 After seven years of development, the new Century heart lung machine was ready to launch—into a market dominated by industry giants. To compete, they needed a clearly differentiated brand to cut through and carve out a space the heavyweights couldn't own.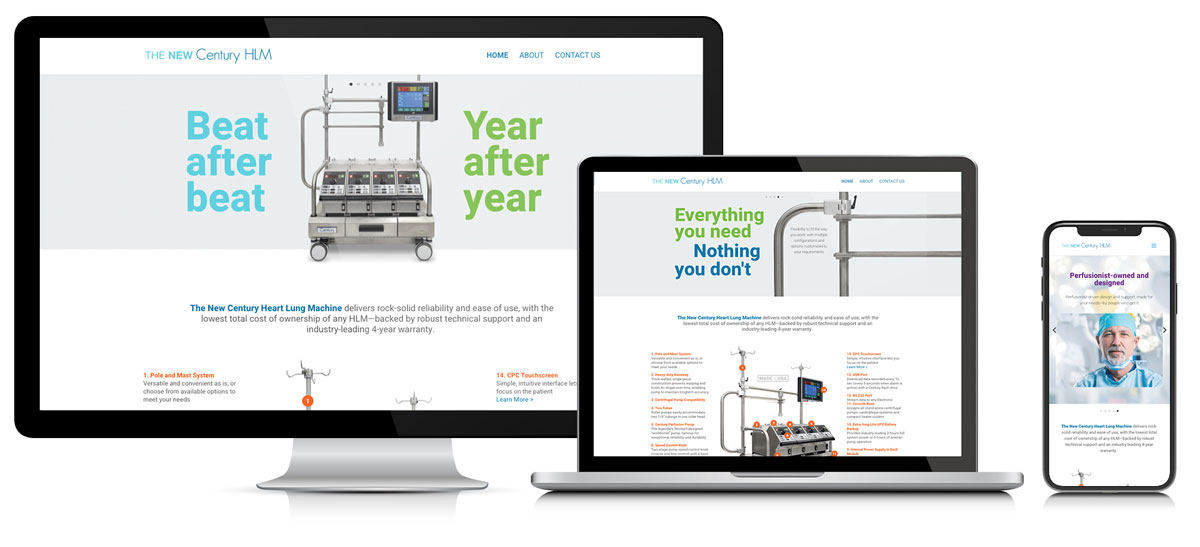 Finding the sweet spot
It turns out there was a major unmet need in the global marketplace, for a reliable, affordably-priced heart-lung machine—precisely what Century offered. That workhorse reliability became the anchor messaging for the new Century brand: Beat after Beat. Year after Year.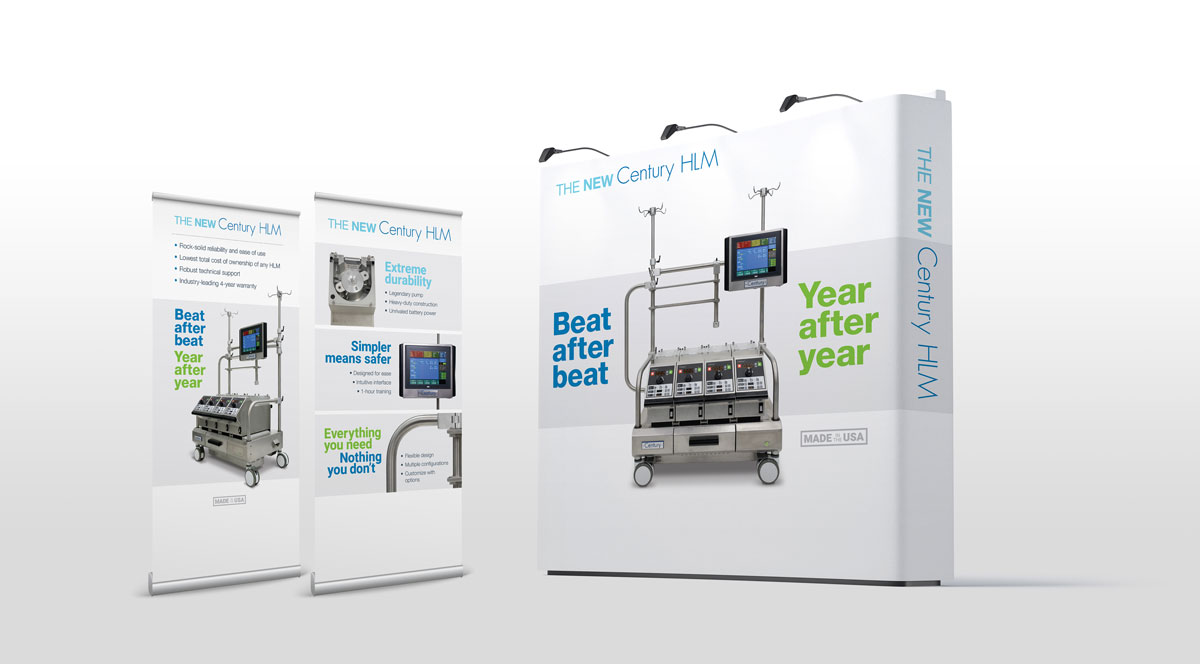 The right look
To make the new Century brand as appealingly straightforward as the machine itself we developed a clean, balanced, minimal look for the company's website, collateral, and tradeshow graphics.