Having established a healthy foothold in digital radiography, Konica Minolta—a company originally known for cameras and copiers—wanted to expand its presence in the rapidly-growing musculoskeletal ultrasound space.
Issue
The ultrasound market was crowded with entrenched big-name competitors. And Konica Minolta's goal was aggressive: Achieve 25-30% market share in 5 years.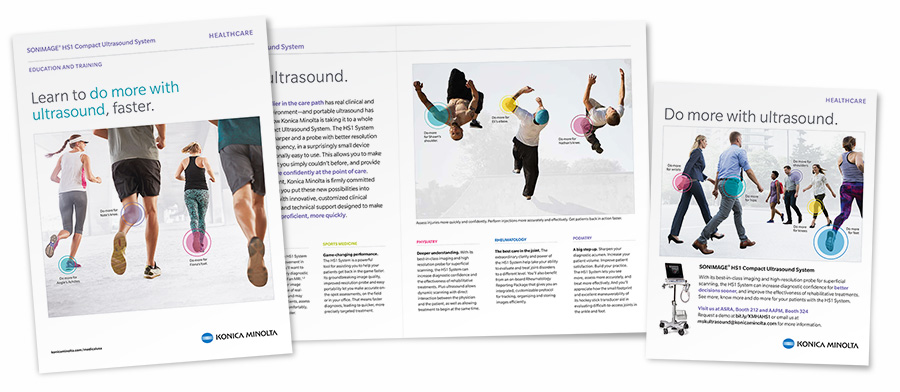 Insight
Konica Minolta planned to spearhead its expansion into the market with the innovative SONIMAGE HS1 ultrasound system. But as exciting as the system was, a features-based story wouldn't cut through the clutter.
So we changed the conversation, presenting the SONIMAGE HS1 as part of an unified offering exclusively focused on the needs of physicians in musculoskeletal-focused practices, combining superior product with MSK-targeted service to give clinicians the procedural and diagnostic capability to "do more with ultrasound".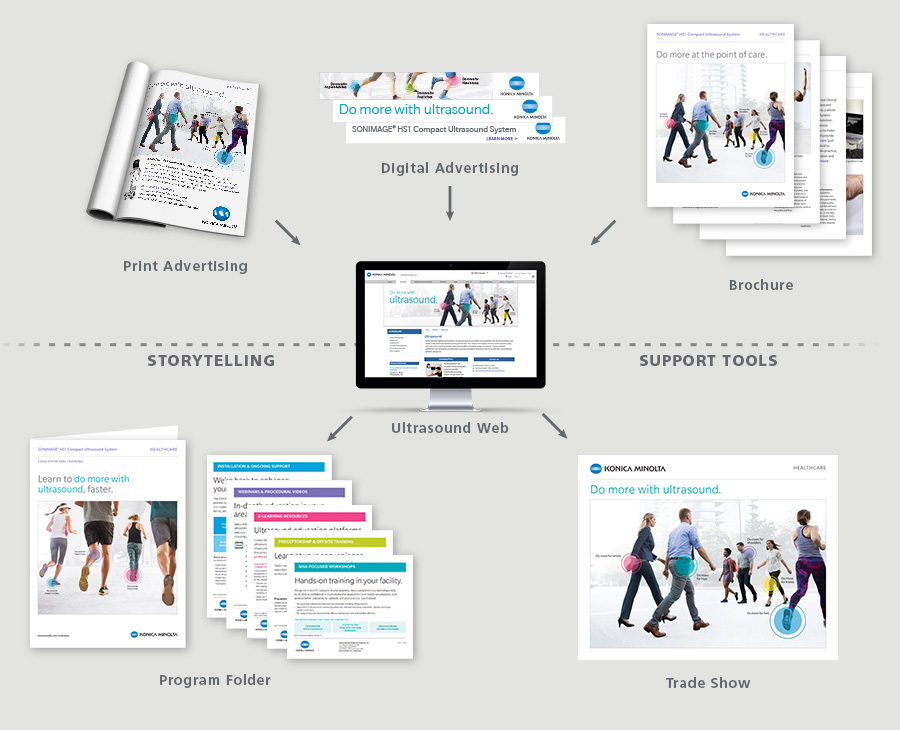 Activation
To bring the story alive, we developed a campaign that bypassed typical product imagery for action photos and practice-specific storytelling, highlighting areas of the body that MSK doctors treat, and opening their eyes to the new possibilities Konica Minolta makes possible.
Impact
Konica Minolta is standing out and making inroads in MSK ultrasound, even adding a robust education element to its offering, as doctors gain awareness of ultrasound's potential to build their practices.