When medical device startup Marrow Access developed SmartShot®, an innovative device for stimulating bone marrow and helping regenerate cartilage, the plan was to let their superior technology speak for itself. It seemed to make sense, since other devices in the category are relatively crude.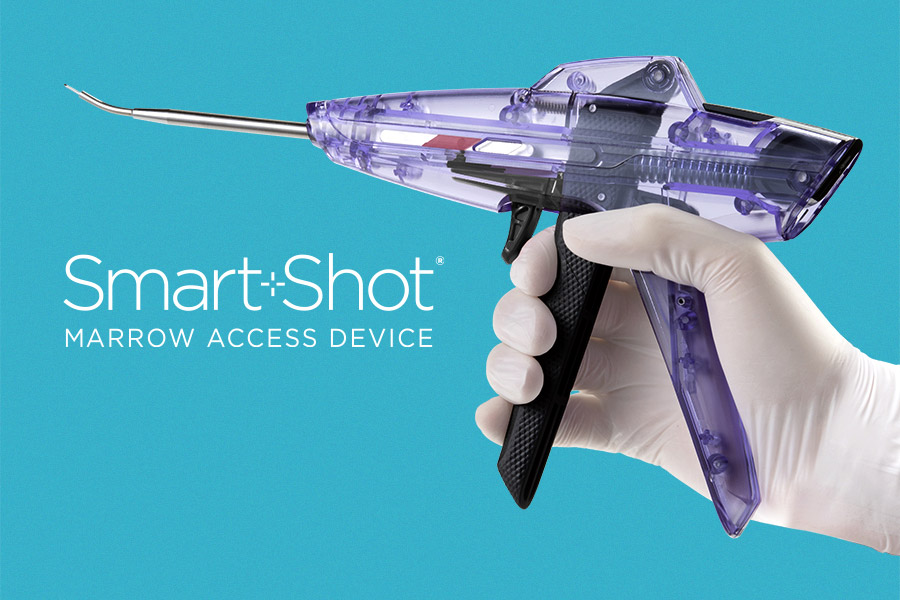 But once Introworks began working with Marrow Access on the launch, it became clear that a technology-based approach comparing SmartShot to existing alternatives would miss the mark. SmartShot isn't comparable to other mechanical devices—it's an entirely different category of product: a biologic, natural healing solution.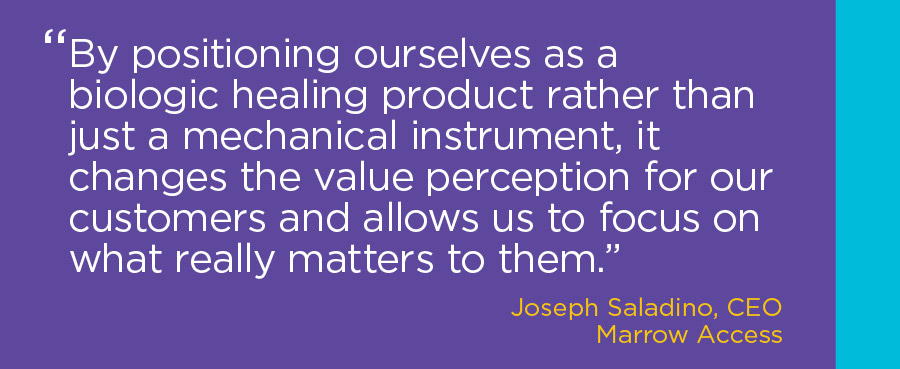 Bold new brand
When it came to translating this core messaging into a brand, we went bold. Conventional wisdom is that medical brands are conservative. But with a startup company launching a breakthrough product in a category by itself, conventional misses the mark. After testing several options with surgeons, the gutsiest one resonated most.

Ready to sell
To help Marrow Access sign up and train independent distributors nationwide, we created a launch kit with everything they needed to get sales reps excited, up to speed, and able to train surgeons to in just half an hour. This proved to be even more crucial than anyone could have anticipated.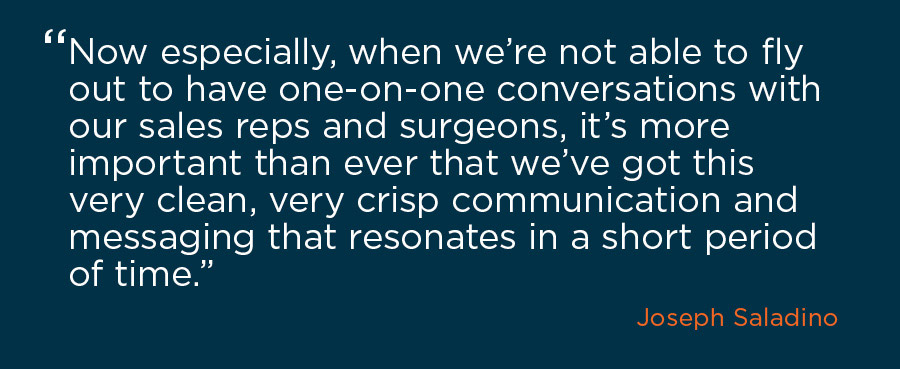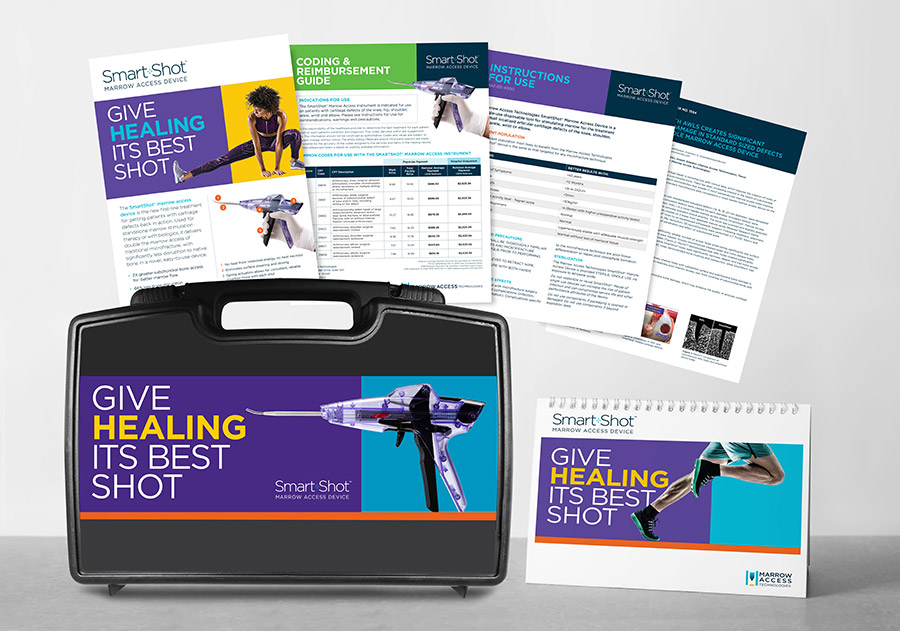 The market responds
Even in the midst of a pandemic, interest in SmartShot is high, with doctors reaching out after learning about the device on digital media. "I'm often contacted by surgeons who say, can you train me. I simply mail them the kit, have a half hour phone conversation, and from there the sale is nearly done."