Facing increasing market and competitive pressure, Hillrom aimed to reassert its dominance in the airway clearance category with the global launch of two new therapy devices: the Volara™ System and the Synclara™ Cough System.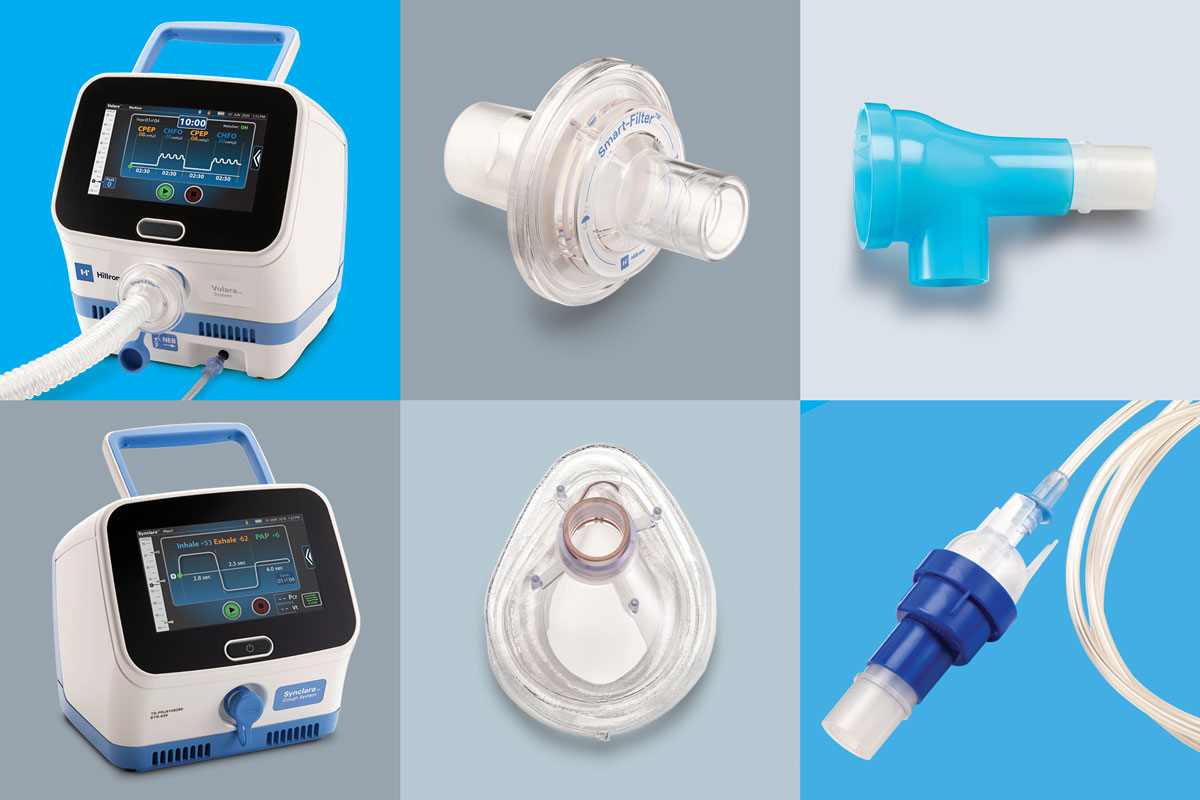 Both offered important advantages for patients and clinicians. But as we explored the products' potential impact, we realized there was a bigger story to tell.

From products to portfolio
With the addition of the the Volara™ System and the Synclara™ Cough System to their existing offering, Hillrom had an end-to-end airway clearance portfolio addressing the needs of acute and chronic patients, across disease states, from hospital to home.
This elevates Hillrom above competitors, as the company with unrivalled commitment, service and leadership in airway clearance therapy.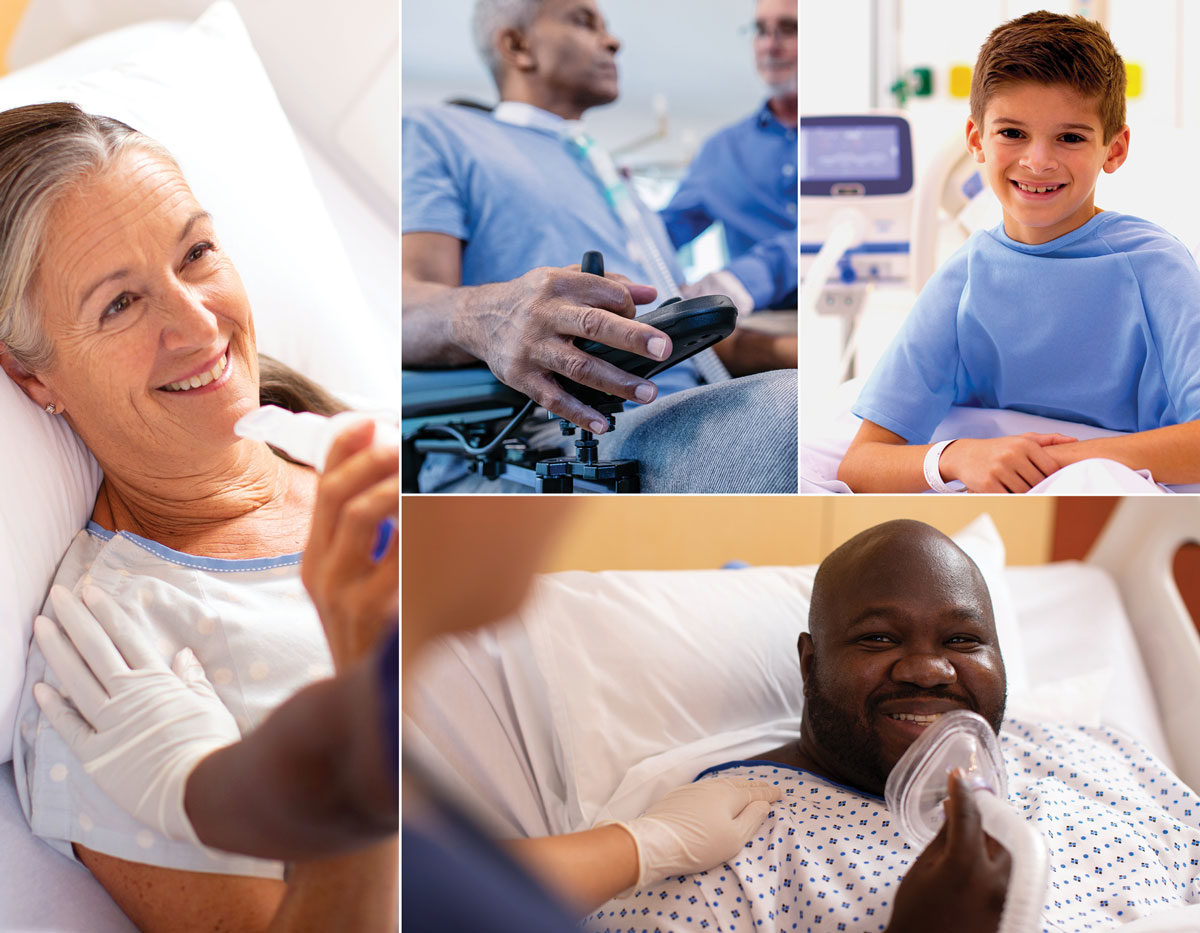 Images of healing
Location photoshoots showing how the Volara and Synclara systems integrate into acute and home treatment settings were key to telling the story. The resulting photo library has been the visual backbone for multiple collateral pieces, as well as social media and environmental graphics.

MOA matters
Because many clinicians weren't clear about how airway clearance therapies work or why they are so important, it was crucial that the launch have a strong education component. We commissioned a series of mechanism-of-action illustrations to help audiences understand the steps in airway clearance and the role different Hillrom therapies play.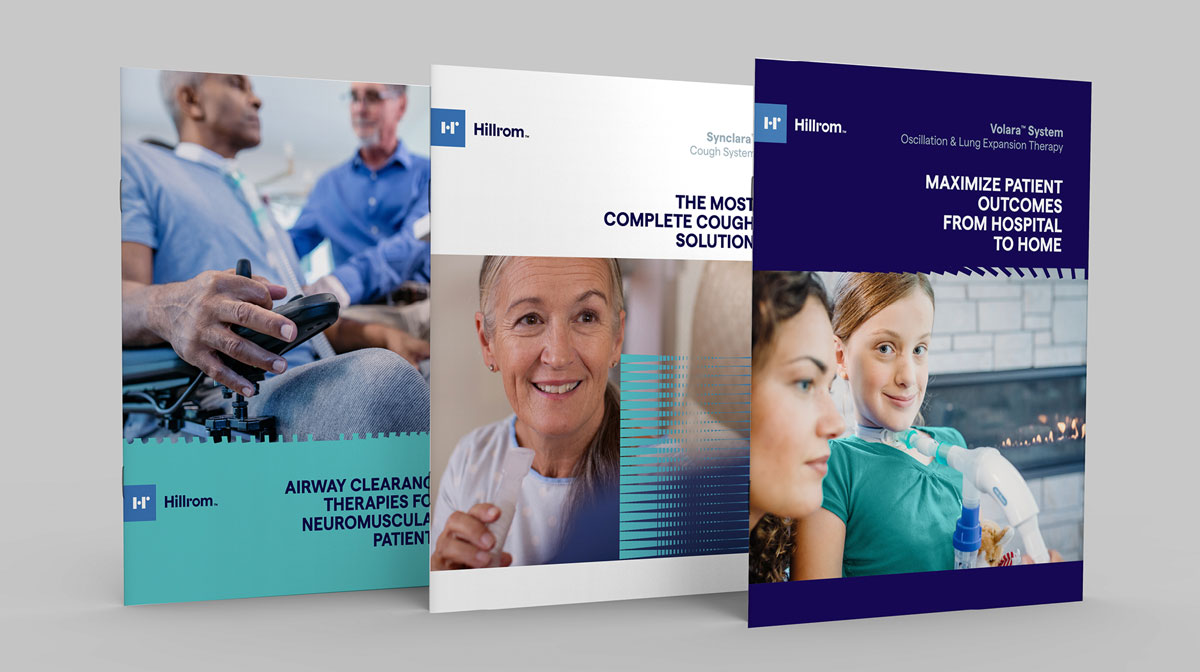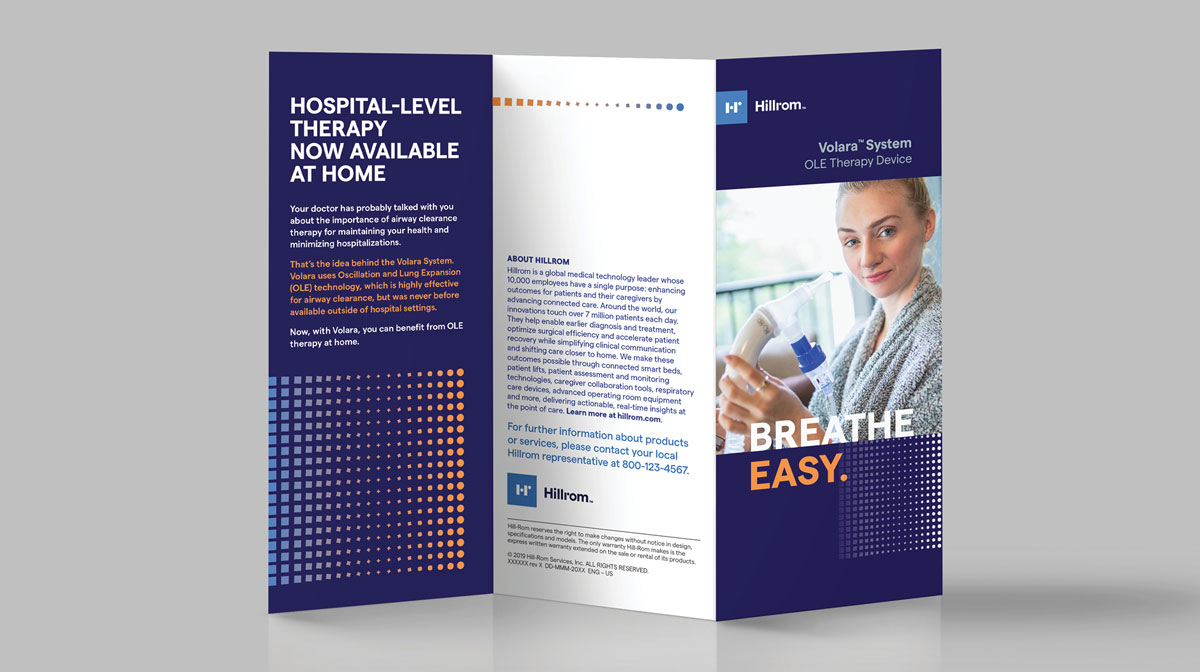 Launch toolkit
To generate awareness, excitement and leads, we developed advertising, along with a series of site sellers and leave-behind materials, for both clinician and patient audiences.