How do you expand into a highly cost-conscious industry when you're not the lowest cost option?
Issue
New stringent wastewater regulations in India meant textile factories needed to upgrade water-treatment systems—requiring an investment many plants were reluctant to make.
Dow's water treatment solutions had a reputation for quality, but since manufacturers saw water treatment as an added cost, they were inclined to choose systems based on price alone.
What manufacturers didn't realize was that Dow solutions would not only allow a plant to meet regulations but would actually boost their bottom line, due to improved plant efficiency.
Approach
Introworks developed a year-long campaign for Dow to educate and convince textile plants that by installing Dow water treatment systems, the investment would be a net positive, making them more competitive and profitable.

Activation
A email campaign used colorful bolts of fabric to form bar graph imagery representing improved business results. A fabric "follow the thread" tag invited viewers to contact reps and learn more.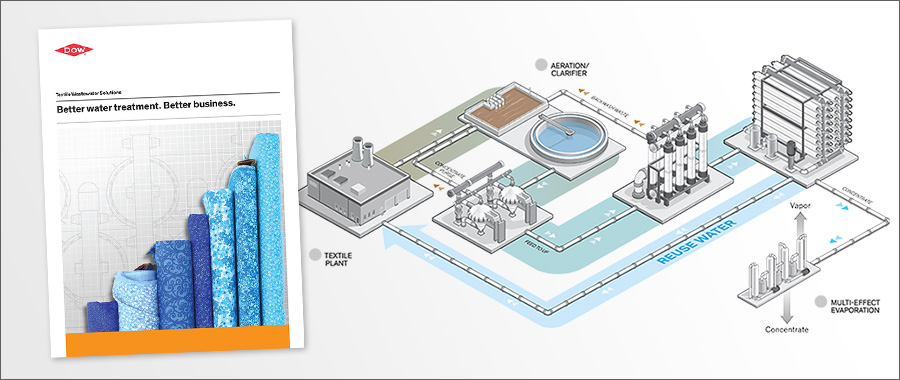 Because education was a key component in this campaign, manufacturers were invited to a "Water and Business Quality" seminar focused specifically on textile plant issues.

Field representatives were equipped with both print and digital sales materials. And a content-rich landing page served as an information hub for manufacturers eager to meet regulations in the most business-savvy way.