Issue
Coloplast, a medical device manufacturer specializing in products for intimate healthcare, offers a support program for patients living with ostomies or incontinence. The Coloplast® Care program takes a holistic approach to patients' health and wellbeing, rather than focusing simply on selling products. The challenge for Coloplast was to gain share in a market where there was little awareness of the difference Coloplast Care can make.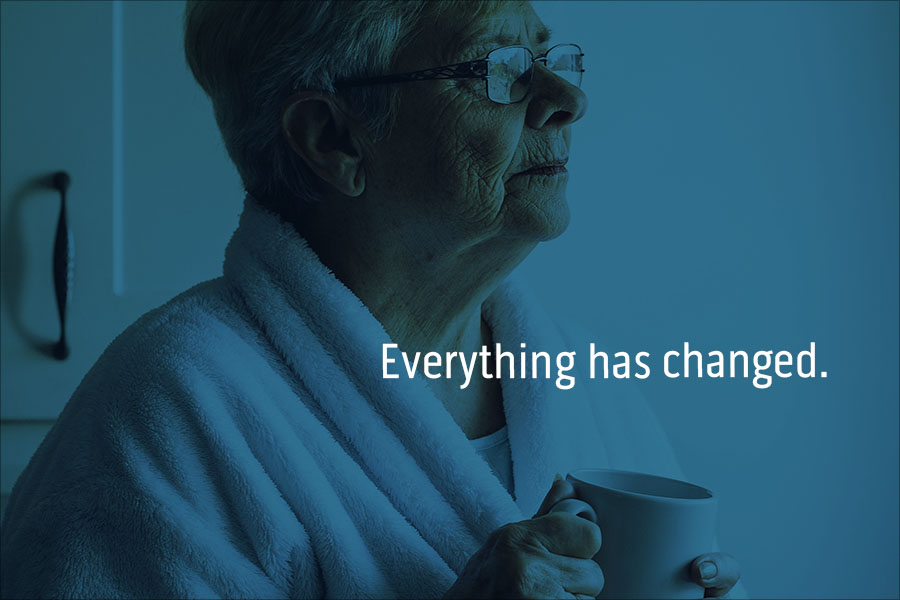 Insight
Patients with ostomies or incontinence experience a range of emotions—confusion, denial, anger, fear. And too often they go through it alone. They lack connection to a source of practical and emotional support that will help them move on with their lives.
Learning through our discovery process how deeply Coloplast understands these individuals' needs, and supports them in their journey, we saw that Coloplast Care is that connector. And the key to differentiating the offering was to communicate the impact the Coloplast approach makes on patients' lives.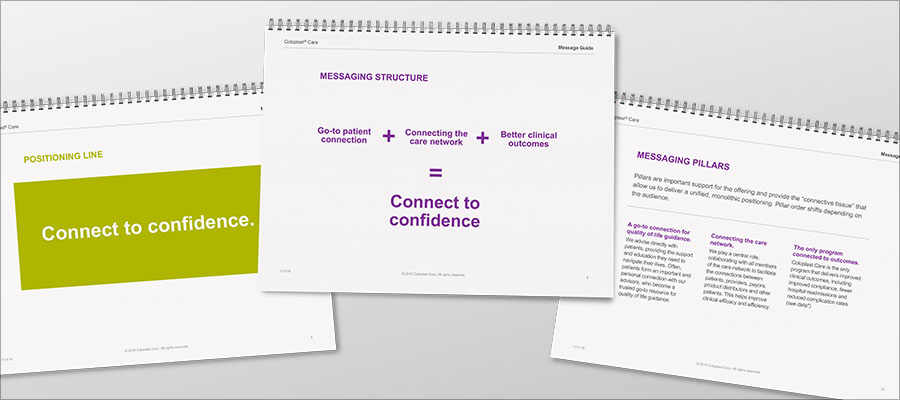 Activation / Solution
With the theme "Connect to Confidence," we developed a robust messaging path to align the Coloplast Care sales and marketing teams around a new conversation. That conversation will allow Coloplast to differentiate itself in the minds of clinicians and patients, by speaking to the brand's unique strengths.