Issue
How do you help a manufacturer that sells through a dealer network when they're facing competitors who circumvent their own dealers by going direct-to-consumer?
Alula makes home-security and automation products, sold exclusively through its dealer network, while many of its competitors have started selling directly to consumers, cutting their own dealers out and eroding dealer business.
Alula is committed to dealer support by not selling directly to the consumer. Yet that commitment – and the unique experience they offer – was lost on their website.
The website didn't clearly communicate Alula's value proposition: its support for dealers, and how it benefited them to sell Alula over competing systems.

Insight
Alula needed to better define how they support dealers and assure them Alula had their back. Without this, the manufacturer risked missing new business, because dealers can sell a variety of competing security brands. This makes it critical that Pros are able to quickly find the information they need.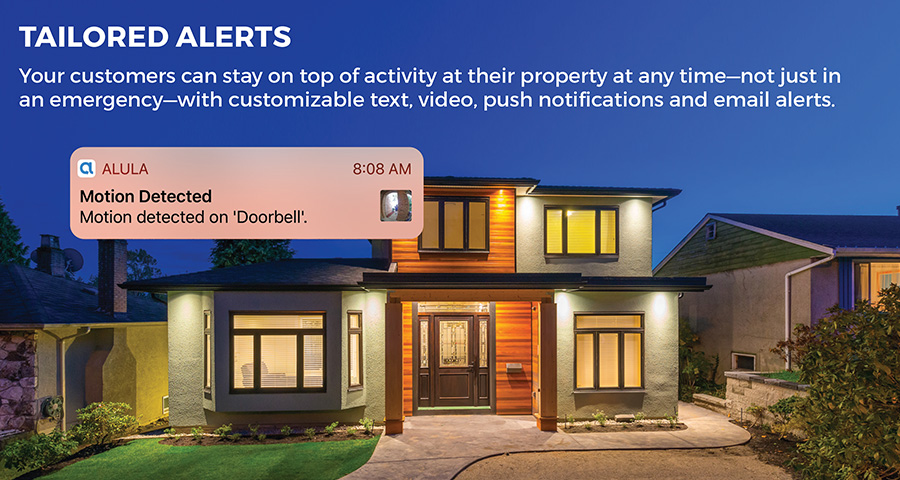 Activation
Introworks recommended a redesigned website to elevate the unique qualities that set Alula apart in the market. With new graphics and messaging that highlight the dealer story and integrated product offering, our redesign elevated Alula's all-Pro approach.
Our redesign had five goals:
Communicate the "Alula Dealer Experience" first; Promote product second
Educate dealers how Alula can help grow business and win against competitors
Provide dealers a clear path from getting set up as an Alula professional dealer to increasing installation sales
Educate consumers without eroding dealer trust in Alula
Capture qualified leads
The redesign also includes robust interactive features that give site visitors a feel for the integrated experience Alula offers.
With its redesign, Introworks moved Alula away from a product-focused website to one that informs security pros of Alula's unique dealer experience. The new site is more navigable, helps Pros find what they need and is ultimately a more powerful tool to serve their needs.
Note: Site may have changed since launching.
Impact
The Pro focus and interactivity mean security Pros can't miss Alula's dealer message and dealer commitment philosophy. The website clearly communicates the company's unique offering and allows quick navigation to "all things security Pro." From what we're hearing, the Alula team is pumped about the site's new strategic direction.
"The Introworks team nailed our value proposition and brought it to life in our website redesign. They simplified our content to make the site more compelling and navigable, and they brought out the Alula story we wanted to tell. It's spot on."
Brian McLaughlin
CEO