Issue
With rapid advances in its medical imaging and software capabilities, in addition to high-profile acquisitions, Konica Minolta was transforming its business, moving aggressively to establish leadership in the precision medicine space. The challenge was to communicate the excitement and promise of that transformation at RSNA, their most important show of the year.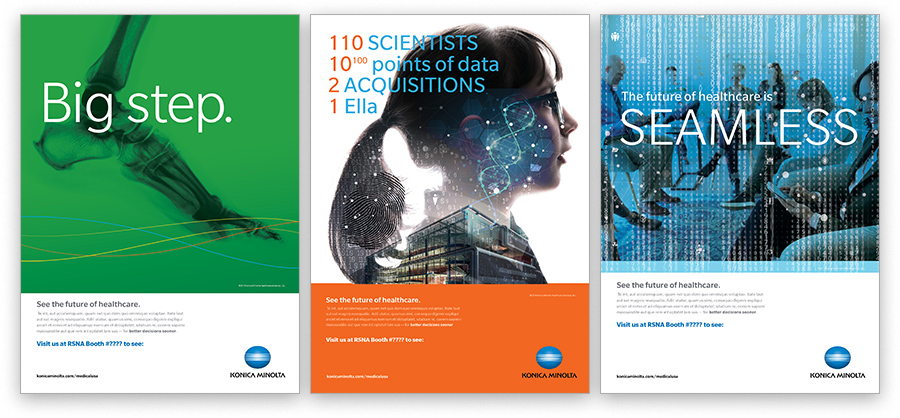 Idea
The precision medicine field is crowded, with companies of every description jockeying for position. We looked at a number of creative options that would set Konica Minolta apart from competitors and reflect its transformation, while keeping continuity with the brand.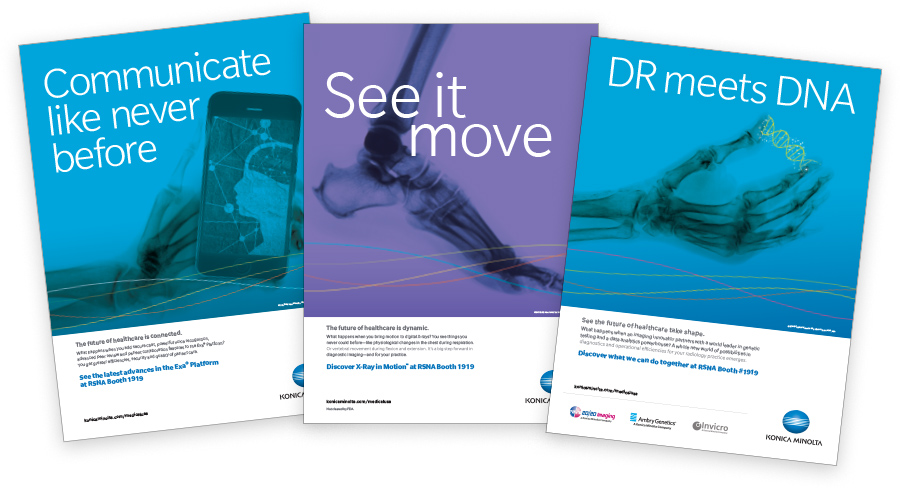 Activation
Konica Minolta chose a direction that uses iconic X-rays, connecting to the company's imaging heritage, with bold headlines.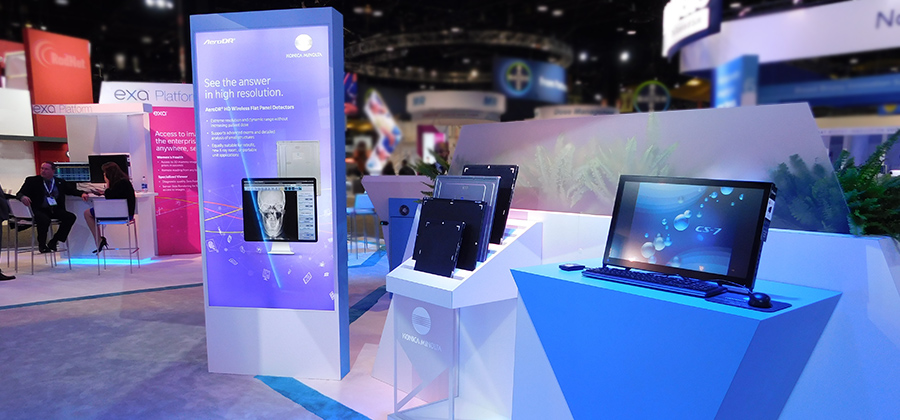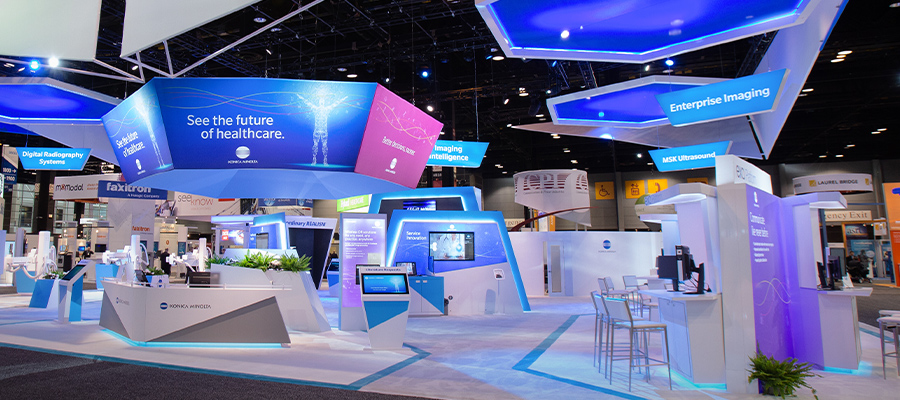 "I am always in awe of Introworks' creativity, and the work they produce year after year."
Julia Noonan
Manager, Meeting and Conventions, Konica Minolta
Impact
Konica Minolta went into the RSNA conference wanting the industry to take notice that there's a new force to be reckoned with in precision medicine. Mission accomplished. The booth generated a lot of traffic and a lot of conversation.
"The realization of our communication strategy at this year's RSNA was the most impactful to date. We opted to be a bit more provocative than our norm with the X-ray campaign designed to peak interest and entice people to visit our booth. It worked! We had record traffic at our booth and lots of curiosity about what DR Meets DNA meant."
Kirsten Doerfert
Senior VP, Marketing, Konica Minolta