What do you do when you've got an offering so valuable that ROI is guaranteed– but you're struggling to explain it and sell it?
That's the situation Journey 121, a marketing technology company, faced when they came to us to help them tell a stronger story and revitalize their brand.
What really matters?
Journey 121 is an intelligent promotional marketing platform that combines customer point-of-sale data with demographic and location data, enabling retailers to grow more profitably by reducing unnecessary spend, boosting traffic and driving repeat visits.
Sells itself, right? Well it's not that easy.
To arrive at that simple proposition took an involved discovery and strategic exploration process.
What we found was that while the technology was powerful and robust, that wasn't the draw for customers. They saw it as a simple equation: Journey 121 helps me cut waste and spend my promotion dollars more profitably.
Understanding this, we were able to redefine the offering, its value proposition, and shape a new conversation for Journey 121 to have with prospects.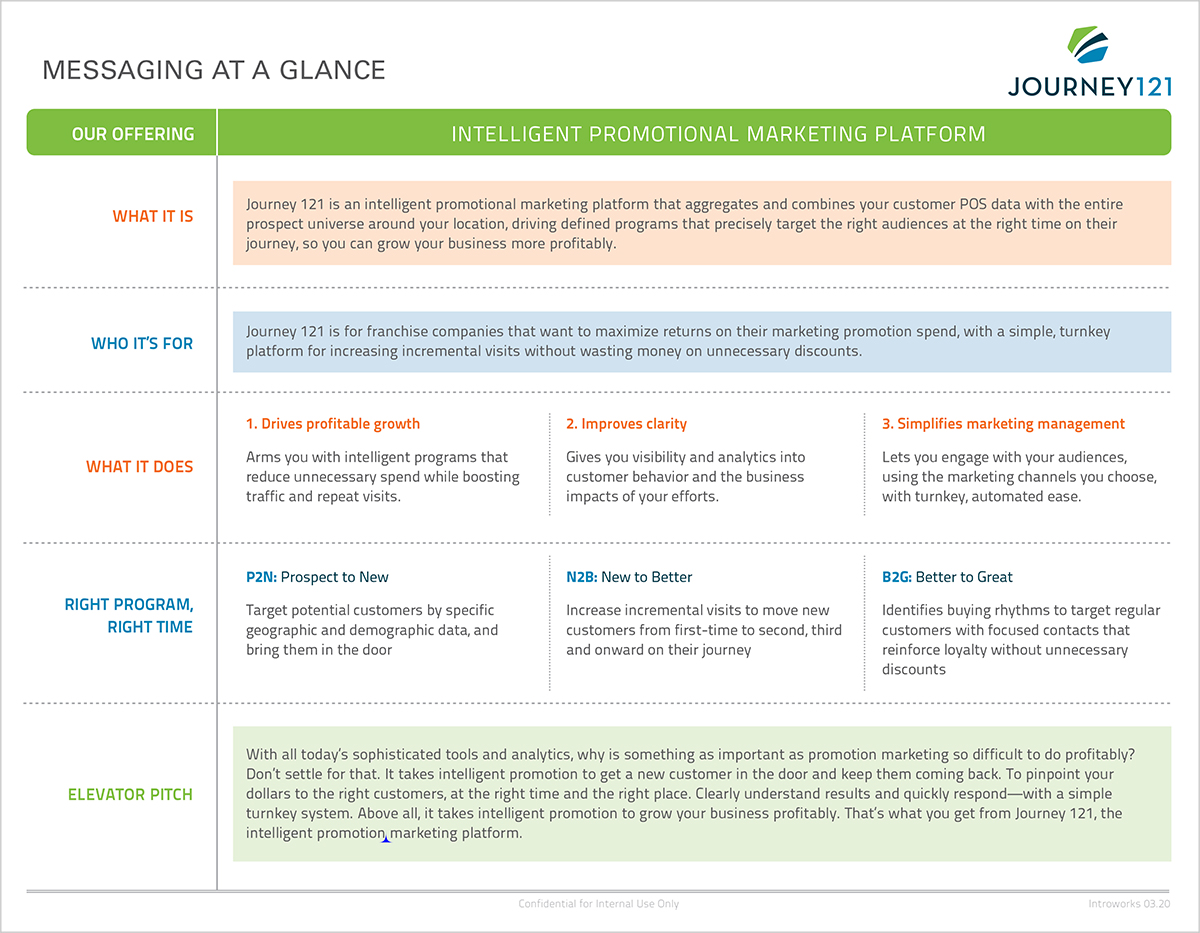 To make it easy for Journey 121 to have those conversations, we created an At-a-Glance Message Guide, which includes the essential messaging components for communicating simply and powerfully.
Bringing new energy
Following our strategic work, we all agreed that Journey's current visual identity, while crisp and professional, needed to be stronger, bolder and more human to appeal to the retailer audience.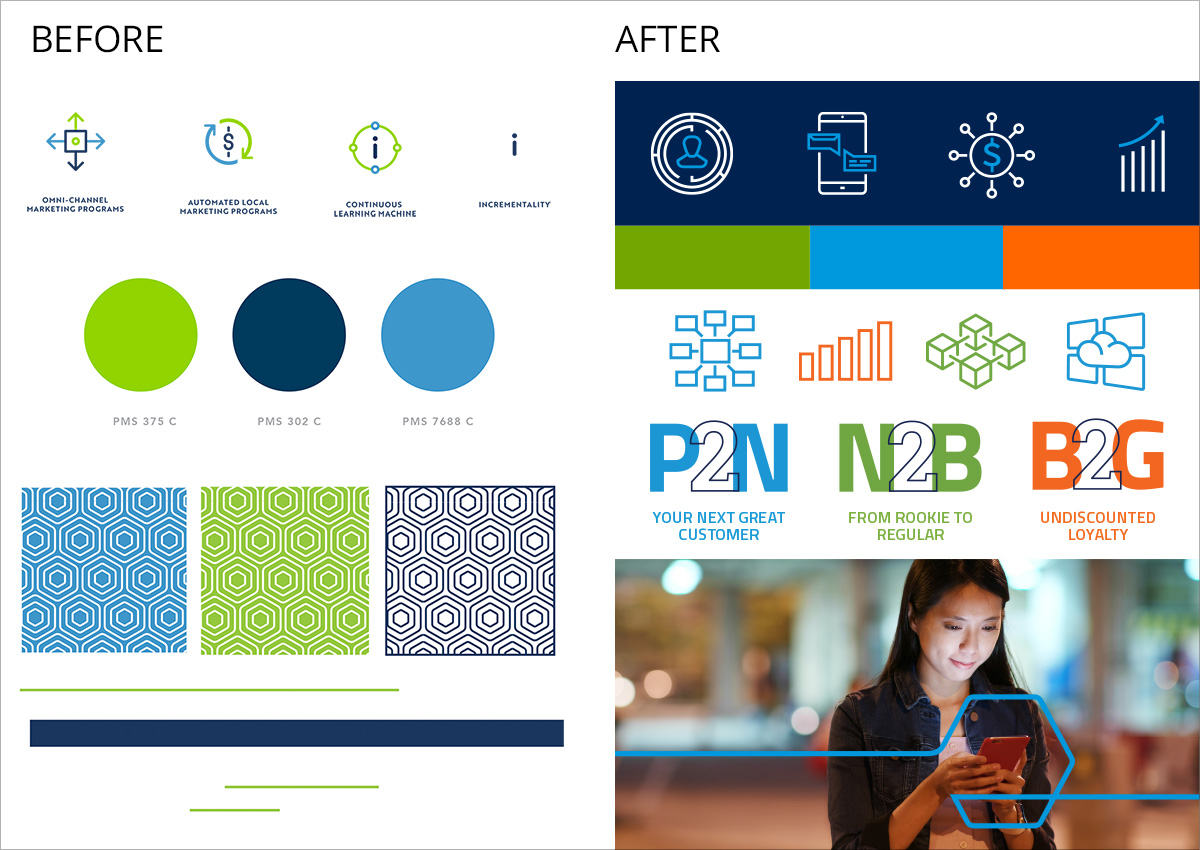 We expanded the palette to bring in rich floods of color, introduced lifestyle photography to reflect prospects' customers, and created a distinctive iconography centered on a Journey Path graphic that symbolizes the customer journey.

Supporting the sale
A sales deck is the single most essential tool for the Journey team. Knowing that, we took special care to create a presentation that lays out their story in an exciting, visually rich manner, with the optimal level of detail.
A new website brings it home
We carried the new messaging and refreshed brand into a new website, designed to give potential customers a quick overview of the platform and what it can do for them—and encourage inquiries.