Known as a reliable performer in the liquid analysis industry, Emerson Automation Solutions was looking for a fresh way to talk about their products and asked us for help telling a more compelling story in the marketplace.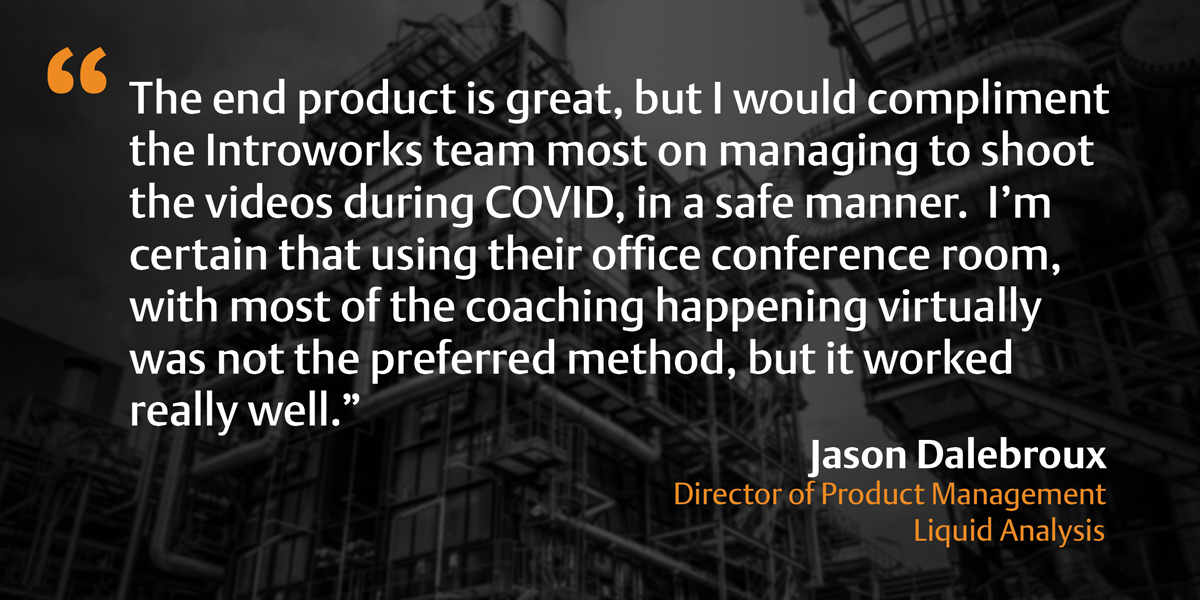 People over products
The game-changing truth we uncovered in our Discovery process was that while Emerson's Rosemount™ liquid analysis products were generally known and respected, the key differentiator was the expertise of their people. Emerson's engineers bring a level of knowledge and experience that enables them to offer solutions—not just products. And that was highly valued by customers.

It's all in the mind
To showcase the capabilities of Emerson's experts, we gave them new messaging: Analytical Minds. This not only underscored Emerson's expertise, but it respected the Analytical Minds of their customers. The Minds then became the heroes in a series of short videos addressing problems viewers might typically face. These videos formed the core of an integrated campaign for web, social channels, and digital advertising.


The creative we arrived at after Groundtesting combined the look and feel of two concepts.
Production pivot
Our original plan was to shoot the videos at Emerson. Then the pandemic hit, and production shut down. Fortunately Emerson was game to go ahead with the project—with some quarantine-friendly adaptations. We shot the interviews with a skeleton crew at the conveniently empty Introworks headquarters, using a greenscreen and some graphic tricks to create the industrial feel we were going for.