In a category crowded with competitors, sometimes the best way to differentiate a technology company has nothing to do with technology.
When we began working with Apex, they described themselves as a medical payment solutions company with a great platform and tools. The problem was, so did their many competitors. So how does Apex pull away from the pack?
It came down not to what was in the platform, or the tools, but in their heads.
What we discovered was that Apex stands out not solely for its technology, but for its granular insights into people's paying behavior. These kernels of knowledge might seem small, but the return can be significant.
Knowing this, we steered Apex in a new direction based on two key ideas:
Apex is not in the statement business. They're in the communication business.
Insight into paying behaviors means income for clients.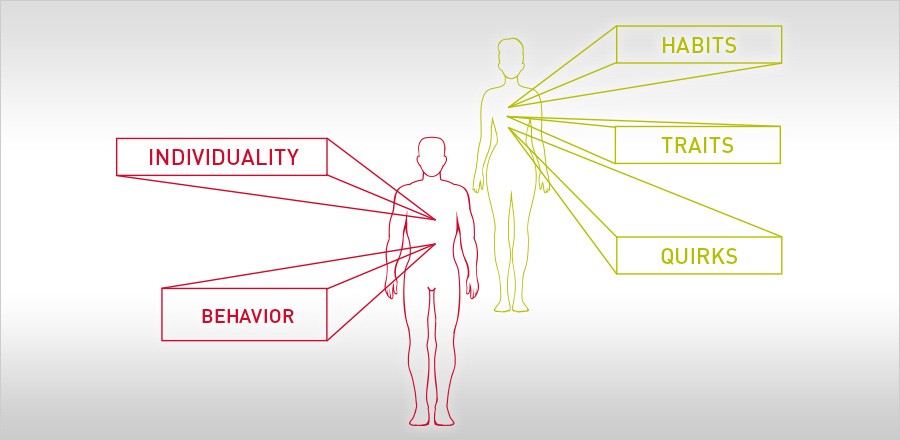 We used a signature graphic device to show how small insights yield big returns.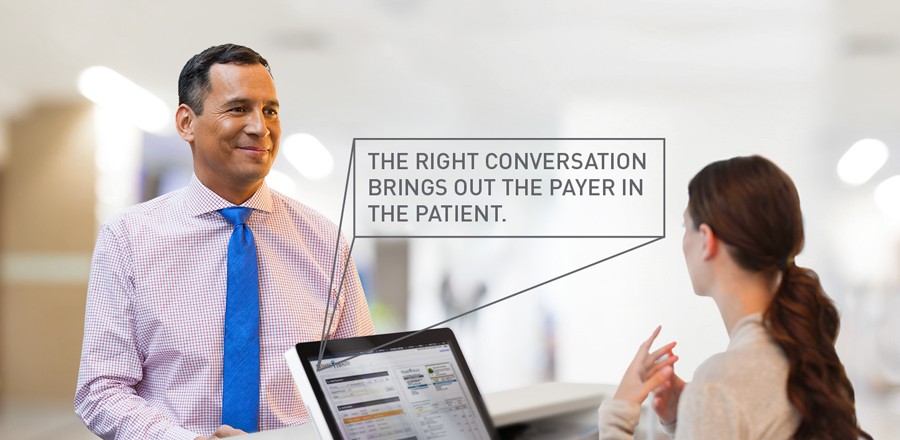 In-the-moment people-centric photography hones in on valuable points of insight.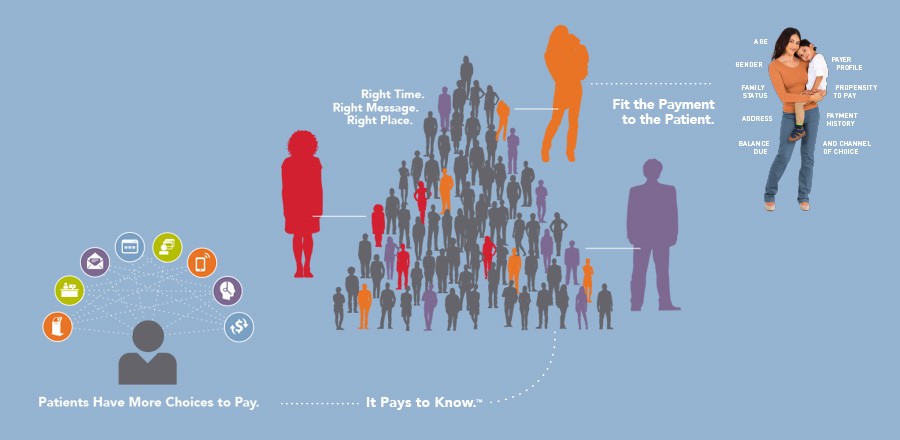 We translated the insight story into simple visual language for a sales presentation.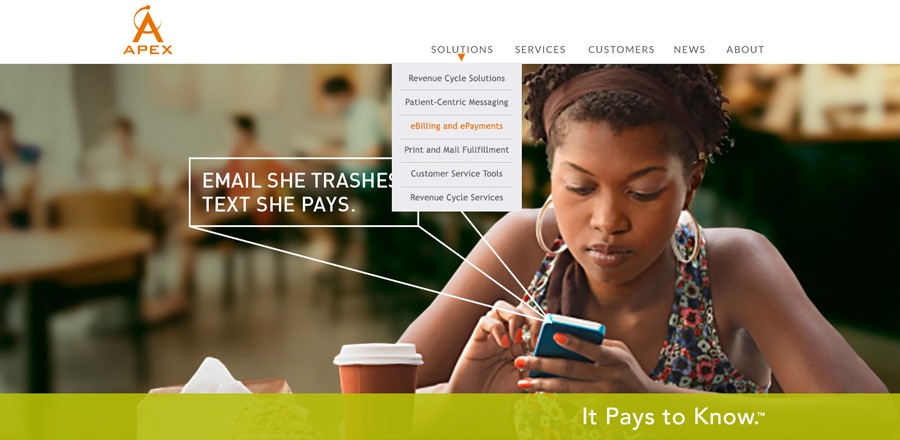 Website design and messaging puts payer insight front and center. The tagline "It Pays to Know" sums it all up.