One thing we've learned in three decades of medtech launches is that having a product with enormous potential doesn't immediately translate into epic market success.
That was the case with Cellvizio®, a wow product if there ever was one. Cellvizio is real-time in vivo cellular imaging, meaning you can see what's occurring inside the body, at a cellular level, right when it's happening.
You can imagine all the ways that technology could impact healthcare.
But when Mauna Kea Technologies, creators of the Cellvizio platform, came to us, most of their sales were in a relatively narrow market space. And they didn't have a breakthrough story to drive expansion.
See cells. Change lives.
What we found was that technical, application-specific messaging paired with overly clinical branding was draining the energy from a thrilling product, and limiting the imagination about where it could go.
Our recommendation: Get back to the wow. Focus on the transformative power of being able to see cells in the body in real time.
In four words: See cells. Change lives.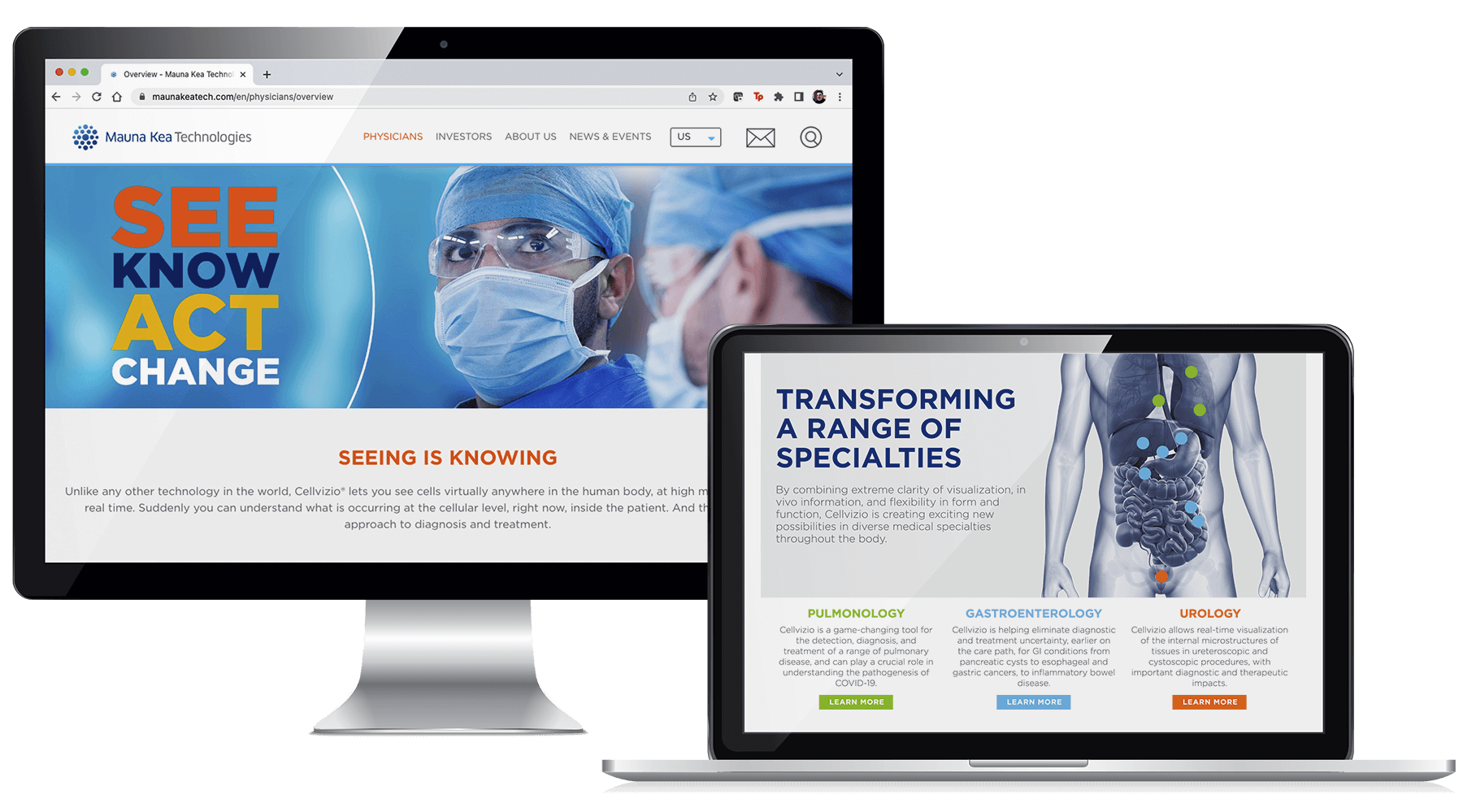 Repowering the brand
To bring the power of that statement to life in the brand, we developed a refreshed visual identity, infused with bold color and uplifting imagery that brought patients forward, speaking to Cellvizio's lifechanging potential.
Changing the conversation
To give Cellvizio more effective ways to talk about their technology and open the door to new applications, we created a detailed Message Guide. Among many other messaging tools, the Guide featured an innovative "See-to-Change" conversation structure for articulating value propositions across current and future indications and markets.
To hear more from Mauna Kea about their experience, watch the video.