When two competitors with diametrically opposed business models merge, alignment is inevitably an issue. At the same time, it can be a transformational idea moving forward.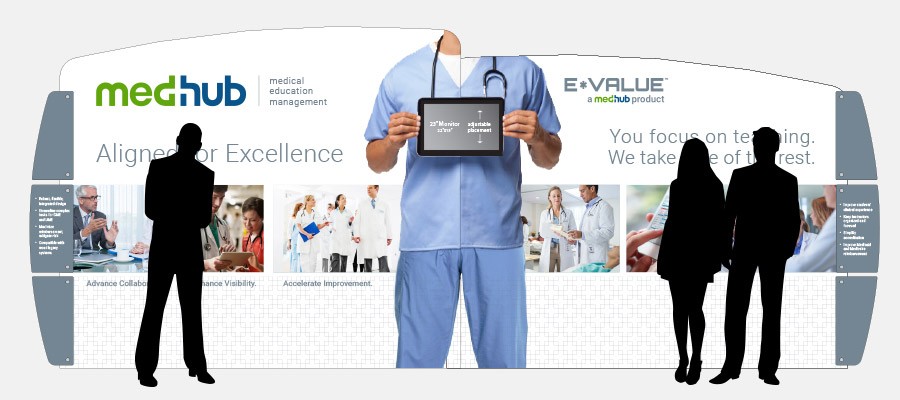 When MedHub, a provider of technologies and services for healthcare education management, joined forces with a much larger competitor, they engaged Introworks to launch the new enterprise.
The challenge: Employees and customers of the two merged companies needed continuity. The enterprise needed unity. And the marketplace needed to see a single, compelling vision and purpose.
To bring it all together, we delved into the MedHub DNA.
From the beginning, MedHub's business model was designed to achieve alignment amongst the multiple complex departments, processes, and functions in medical education enterprises. This was unique in the industry.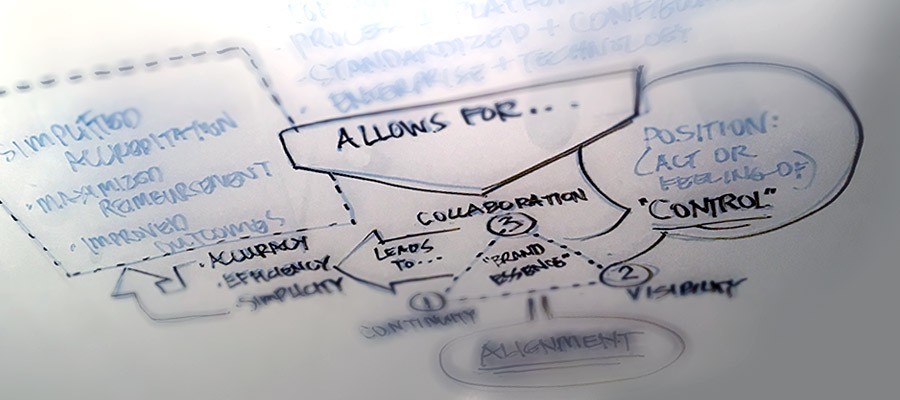 It was alignment that built MedHub. Alignment would bring two cultures together. Alignment could be the strategy and the story for advancing the business.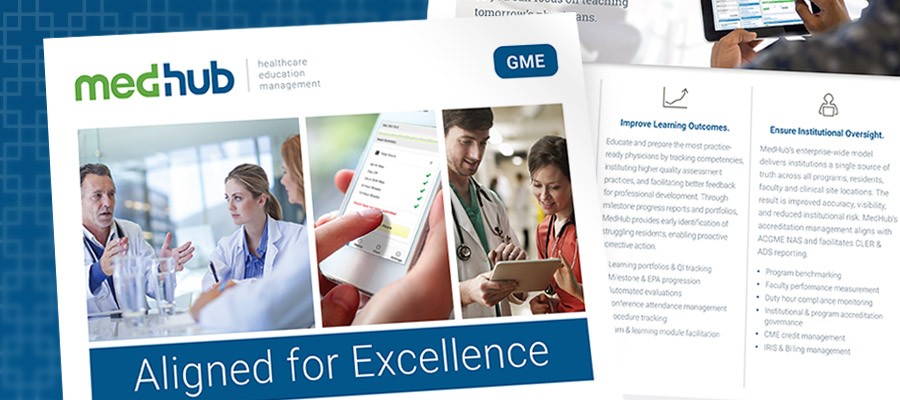 The rallying cry, Aligned for Excellence, connects the idea of alignment with the idealism and sense of higher purpose which are common denominators throughout medical education institutions.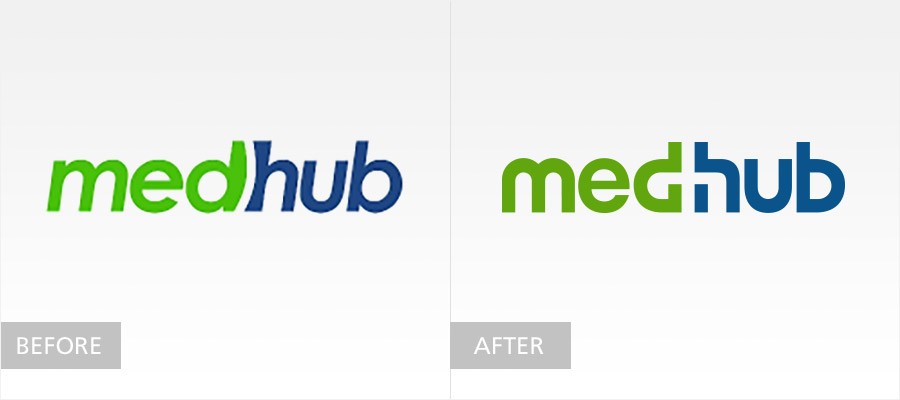 We refreshed the MedHub identity to give it a disciplined, modern look that reflects the idea of alignment.