The biggest water conference of the year was coming up in Amsterdam, and Dow wanted to make a splash. Given the scale of the event, the international scope and the stakes for Dow in terms of potential sales, a business-as-usual show strategy wouldn't be as effective. Dow decided to try an experiential approach that would immerse visitors in the idea of Dow as a total solution provider in water treatment.
To present a unified message across multiple touchpoints, we developed a theme and signature graphic. The goal was to keep it simple and universal, because people from all over the world attend the show.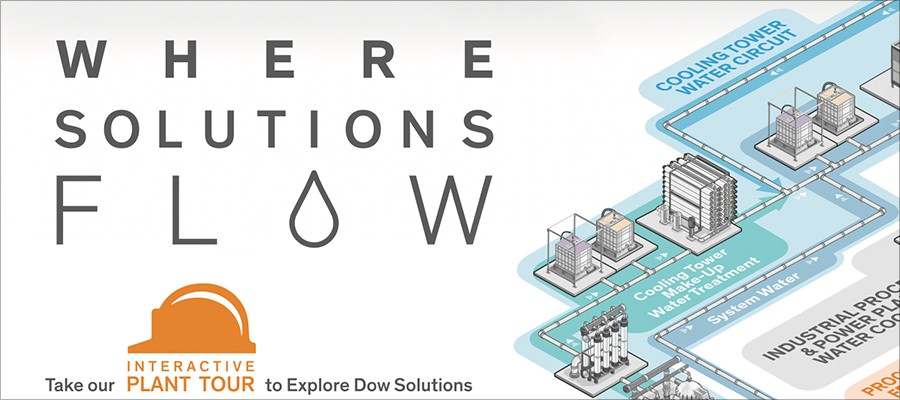 The graphic was deployed throughout the conference space, an eye-catching element in a crowded environment. It was also used in pre-show publicity in the trade show's email campaign.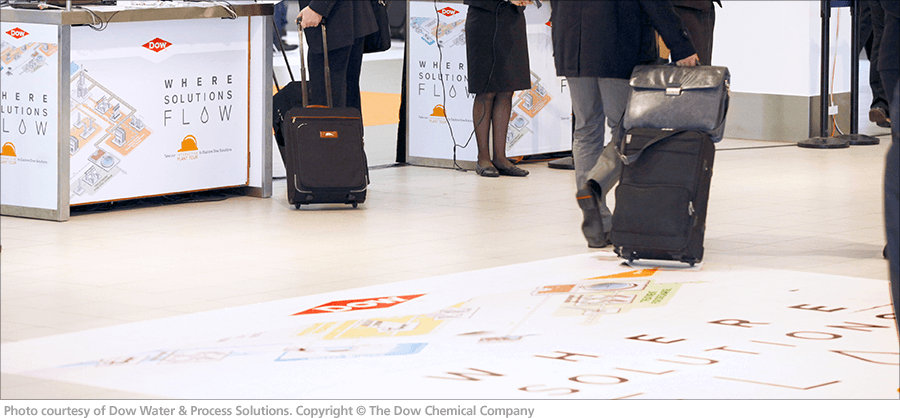 To bring Dow's capabilities to life, we designed kiosks where visitors donned Samsung Gear headsets with 360° virtual reality technology, to take virtual tours of an industrial plant that uses integrated Dow water treatment solutions. To save time and money, the VR experience was built from existing visual assets.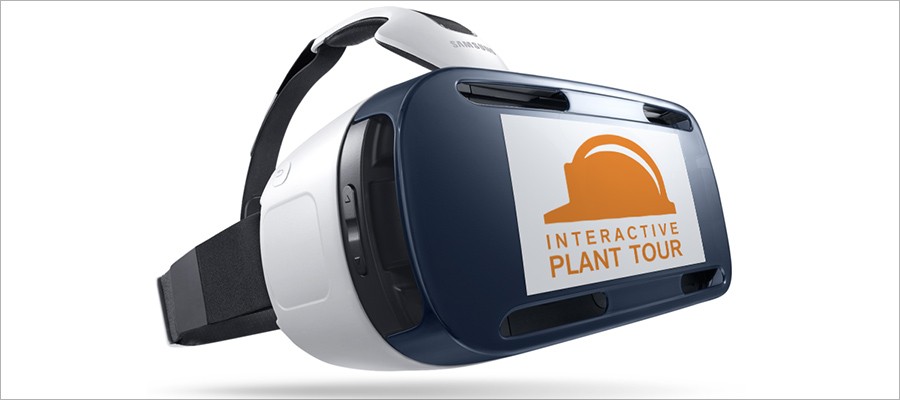 The virtual tours were a hit, engaging attendees and generating interest in further exploring Dow's solutions through by-invitation presentations and one-on-one conversations.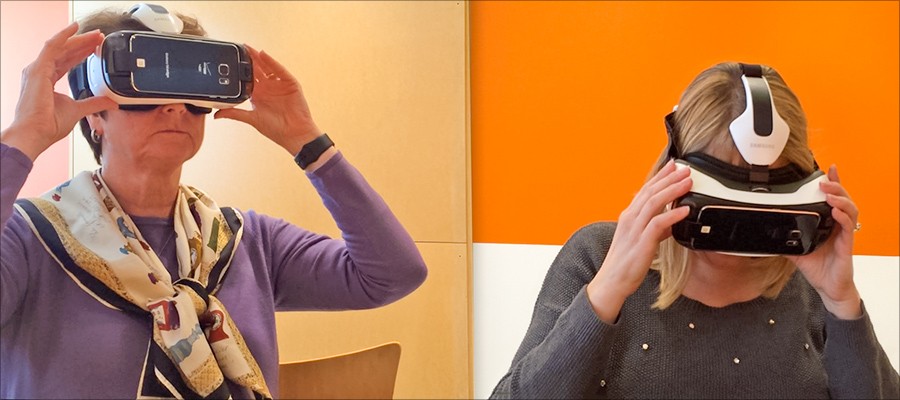 ®™ Trademark of The Dow Chemical Company ("Dow") or an affiliated company of Dow