When you're the new guy in a game with dozens, if not hundreds of competitors, you've got to do something to break away from the scrum. That was the challenge Victory Jerseys faced when they asked Introworks to brand and launch their new line of custom designed jerseys for hockey and other sports.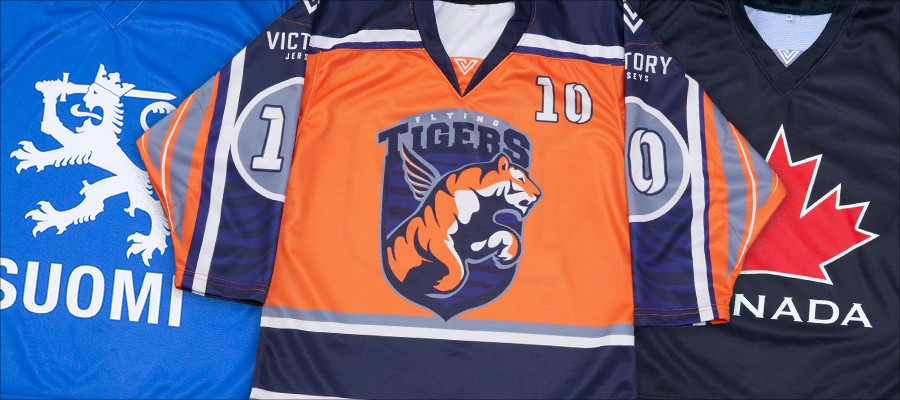 Victory had a lot going for it—winning name, charismatic founder, killer product. But to stand apart in such a crowded field would take something more. And for that we turned to storytelling.
Behind every victory on the ice, on the field or in life, there's a story. And the same goes for Victory Jerseys. We focused on the stories that inspire Victory's custom designs to differentiate and elevate the brand.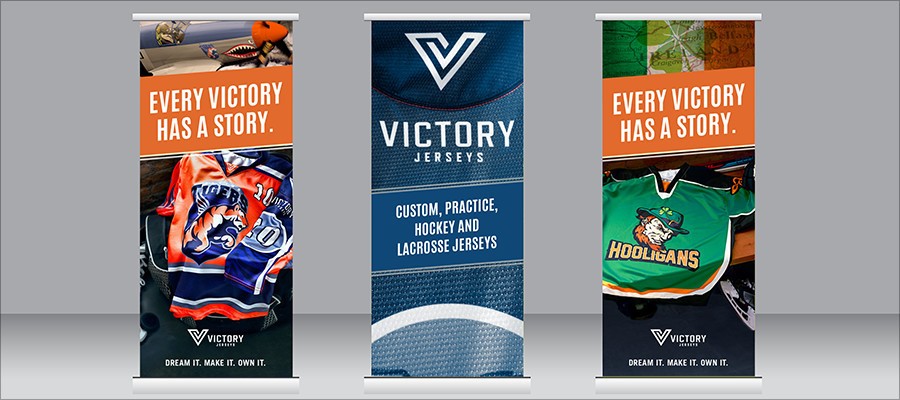 Banners used at the Hockey Expo and other events combine evocative photos of the jerseys with imagery representing the stories behind the designs.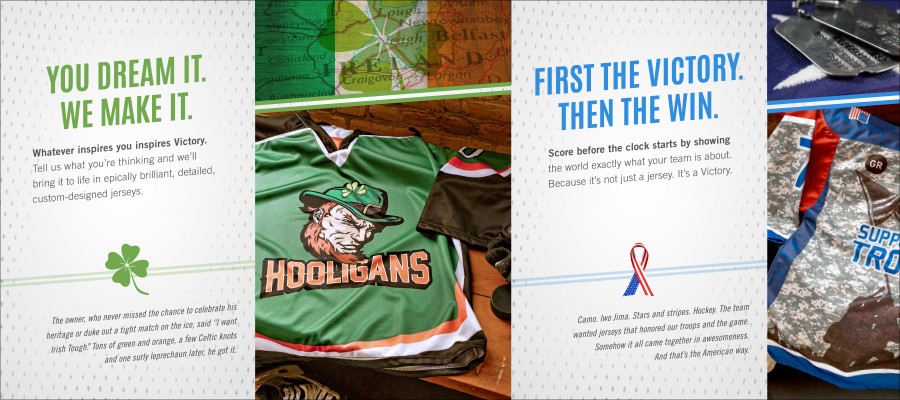 A pocket-sized brochure showcases the jerseys and their stories.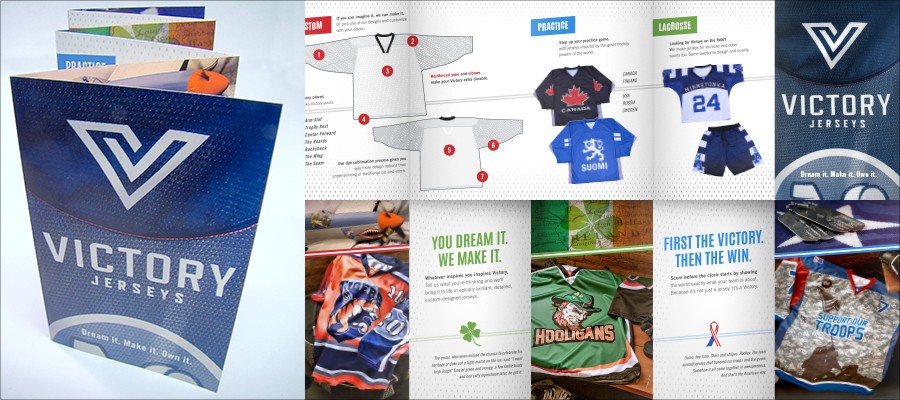 Following a very successful debut at the Hockey Expo, Victory is already expanding its product line in response to requests for lacrosse and other field sports jerseys, and looking ahead to a winning launch, Phase II.